Two friends were in-town visiting Anguilla this week. From hikes out to Iguana Cave, drives along every "scenic route," they even jumped into the sea with Matthew Billington, owner of Shoal Bay Scuba nearly every day of their trip.

After two days of finishing their scuba certification, down to the shipwrecks they went!…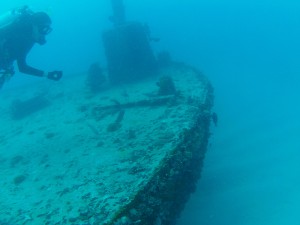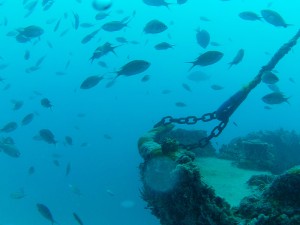 From the impressive wrecks, to the colorful schools of large fish only found in deeper waters, to a breathtaking Triggerfish…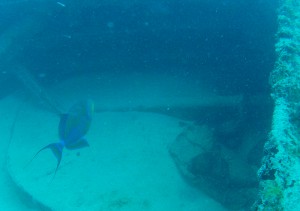 … they even spotted a 10′ Spotted Eagle Ray. He put on quite a show, diving into the sand and twirling throughout the sea trying to shake a Remora off his back!

Of course, the camera had to die just in time for that spectacular sight. 😉

With the ultra-professional Matthew at their side, they were in good hands, exploring Anguilla's deep.

To book a snorkeling/scuba trip with Matthew, contact him at: [email protected]