The unofficial conch capital of Anguilla, Tropical Sunset's conch appetizers and mains never fail to amaze. Crack conched, ceviche conch and new to our list of favorites…
The Conch Fritters!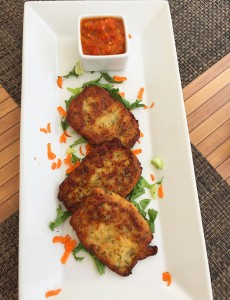 In addition to their conch specialties, sandwiches and a wide variety of seafood staples, Tropical Sunset always has a daily special. This past week Mahi Mahi in caper sauce delighted tastebuds.
With fried plantain, rice and peas and crisp, fresh coleslaw, too…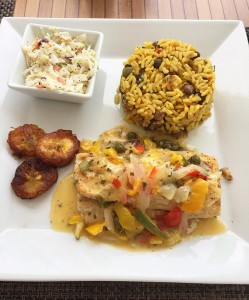 The best complement to this seafood?
That Shoal Bay view!…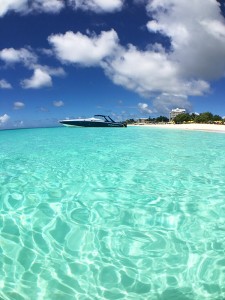 Tropical Sunset is open daily for lunch.