As a pre-Mother's Day celebration, last week we headed to my Mom's #1 Anguilla restaurant… Tokyo Bay!
With Chef Jasper Schneider, Tokyo Bay never fails to spark your taste buds with their outstanding Japanese cuisine.
The meal began with their starter sampler, including spicy edamame…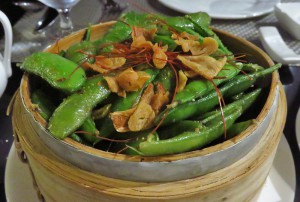 Shishito peppers…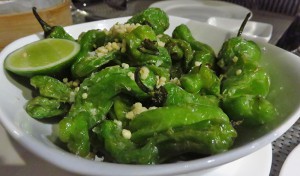 And, my Dad's favorite, the spicy rock shrimp tempura…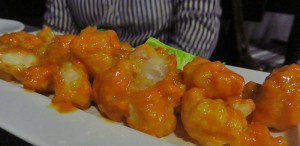 Next? Appetizers!
The "Salmon Nori" in with a nori vinaigrette, topped with puffed quinoa. We always order two of these dishes.
Two of the Duck Duck Goose Dumplings, too!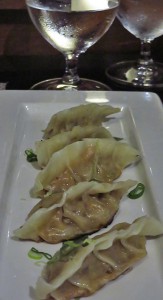 And then? On to the star of the evening, the sushi bites!
California Rolls with real crab…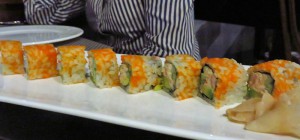 The Hamachi Scallion. A night at Tokyo Bay is never complete for my Mom without this refreshingly-light roll.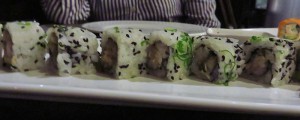 The Sushi Sampler, with a selection of ultra-fresh and expertly-sliced sushi pieces.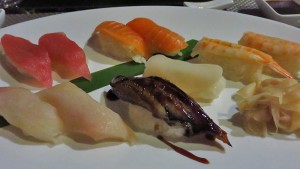 And, finally, the Sashimi Sampler!
Hamachi, tuna, salmon, shrimp and scallop were beautifully displayed on a bed of ice. The extra-special piece on the Sashimi Sampler that night?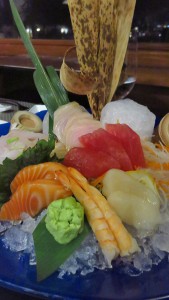 Freshly caught Snapper!
Sliced just right, it was melt-in-your-mouth perfect.