The all-star team at Cha Cha San has been extra-busy this off-season preparing brand new, Asian-inspired dishes. Here is a look at Cha Cha San's latest mouthwatering creations!
Slow-cooked pork belly or crispy chicken, sliced and simmered in sweet-savory Vietnamese spicy sauce, pillowy steamed buns…fresh cucumber and scallion…..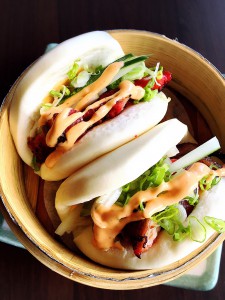 Fresh salmon with crab meat and green tobiko sushi roll…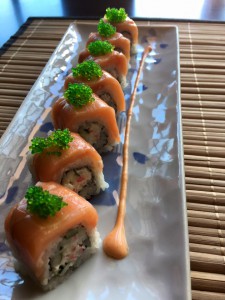 Savory sweet and sour ribs, pineapple, sesame flavor and spring onion…..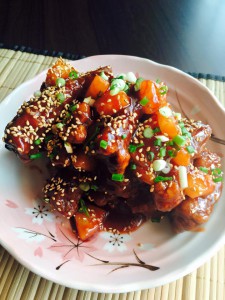 Matcha cheese cake – green tea powder with rich cheesecake…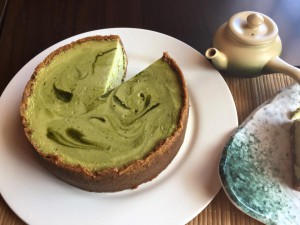 And my personal favorite… fresh-caught tuna sashimi!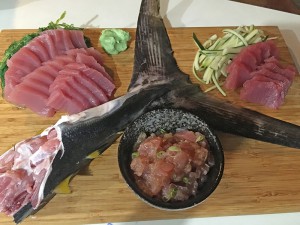 All of September through to mid-October Cha Cha San is open Thursday-Sunday, 5-9:30pm. Happy Hour is Thursday-Sunday 5-6:30pm.
For reservations, call: 264-583-1988