Last week was Tourism Week in Anguilla and the president of the Anguilla Hotel & Tourism Association, Mrs. Sherille Hughes, gave an informative and clear opening speech.
Mrs. Hughes urges Anguilla to work together to bring new visitors to our beautiful island and to keep our returning travelers happy.
Read her entire speech after the jump…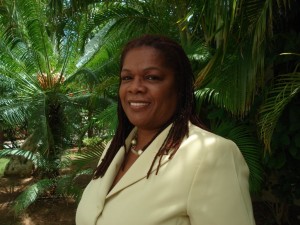 "On behalf of the Board of Directors and the members of the Anguilla Hotel & Tourism Association, it is my pleasure to participate in this opening ceremony for Tourism Week 2011.
Every year the organizers of Tourism Week – The Ministry of Tourism, the Anguilla Hotel and Tourism Association and the Anguilla Tourist Board -choose a different theme. This year it is a very timely and thought provoking one "Re-establishing the Pillars of Excellence – Product, Positioning, People, Partnerships."
I'd like to begin by addressing the issue of Excellence.
Excellence is something that long has been assumed and even taken for granted when people talk about Anguilla 's tourism product. For man-years we have been the envy of the Caribbean. Anguilla was held up as a wonderful example of how a small Island chose to develop a high quality, targeted, unique, authentically Caribbean , eminently sustainable, tourism product.
A tourism product that focused on being "high in value but low in volume"
A tourism product that revolved around small, high quality boutique hotels– and charming, intimate guest houses – that insured minimal impact on our infrastructure and environment – whilst still providing plenty of jobs.
A tourism product that catered not just to the wealthy but also to discerning clients because of its unique qualities -the 'educated' and adventurous tourists who shied away from other, more 'Mass' tourism destinations
A tourism product that was almost entirely staffed by Anguillians – because the size of the properties were such that they could be staffed by locals -without having to import hotel workers on an large scale.
A tourism product whose reputation for excellence was so high that – ALL of Anguilla 's tourism-related businesses were able to command higher prices on average – which facilitated significant growth in complementary services such as spa facilities, restaurants, taxis and car hire.
But sadly, today there are some who believe that this highly sought-afterimage is becoming compromised. In fact, we are approaching critical mass. Let's face it: Anguilla can no longer be held up as a shining example of excellence – not with failed tourism projects marring our beautiful shorelines; not with non starters developments; not with the very public declaration of bankruptcies; and certainly not with the ongoing, endlessly discussed and debated legal issues with the hotel that has been for years held up as the flagship hotel of Anguilla. Unfortunate business scenarios such as these are taking their toll on the world's perception of Anguilla . André all know what they say about perception and reality…
This is not to say that all is lost – not by any stretch of the imagination. Anguilla is still an amazing, authentic, beautiful, friendly, relatively un-spoilt, totally unique Caribbean island. Today, we are still welcoming first-time visitors to our shores who are absolutely blown away by the tranquility and serenity of the destination, the genuine warmth and friendliness of the people, and the unhurried, uncomplicated way of life that leads people to say "It's the way a vacation used to be".
It can be said that the global recession had one positive result in Anguilla –it stopped us from building many thousands of rooms we did not have the staff or infrastructure to support. I believe that Anguilla has a second chance and now is the time for us to take stock and for us to examine what we have done wrong and rectify it.
We can start by examining the 4 pillars of our theme: Product, Position, People and Partnerships.
It may sound strange to any of you not directly working in tourism to callout home – Anguilla , a "Product" – but that is what it is. And I believe our Product is still world class – we have wonderful pristine beaches, crystal-clear seas and (generally) a welcoming and friendly approach to our guests- these are our 'jewels' and the main reason why our product is better than others!
We also have a number of quality accommodations – in a range of price points, from exclusive 5-star resorts to the more affordably-priced Charming Escapes Collection; from amazing luxury villas to intimate inns and guesthouses. great excursions by sea, an improving boutique shopping experience, a beautiful championship golf course, and a huge range of thriving restaurants – this is all positive.
However we also have some serious challenges product-wise – most notably the lack of direct flights and the enormous challenges our guests face –simply trying to get to Anguilla.
Additionally, the interiors and furnishings of some of our top resorts, hotels, guesthouses and villas are (to use an industry expression) a little tired! Over the many years of our tourism our resorts have built up a large number of discerning, high-end clientele who have come to expect a very high standard of interior design and facilities.
Even our smaller hotels and guest houses are expected to upgrade and refresh themselves regularly if they are to maintain clients, let alone attract new ones.
We also have to look at how our island appears to our guests. Our ports of entry look old fashioned and scruffy. Our roads are lined with garbage, some beaches are covered in litter, and many abandoned vehicles and appliances, just to name a few issues. Believe it or not, many tourists find how we look 'outside the resorts' shocking and even threatening in some cases – and may prefer to go to a destination where littering is punishable by law and planning and zoning is in place to keep their islands clean and tidy.
Positioning means understanding where our Product, Anguilla , sits in the market place. For many years we have said "our guests go to our neighbouring competitors to party and shop and come to Anguilla to relax and unwind" – is this still true? Can we honestly compare ourselves to our neighbours? Are we of the equivalent quality or are we moving into a more average, mass tourism market?
Our People are a huge part of the Anguilla experience. Guests love to interact with us – and want to feel they have met with the locals when they come to Anguilla. Let's keep it that way. Let's make sure our students -not just those that feel they have no choice, but also those considered the brightest and the best – make a positive choice to go into the field of tourism. We need to make sure that committed, visionary people embrace and service our most important industry.
And on finally to Partnership – It has been said before – and I will say it again, directly or indirectly ALL aspects of life in Anguilla are touched by tourism.
As our recent campaign says "Tourism is Key! Let's ALL treat it with the RESPECT that it deserves."
Let me put it bluntly – if Tourism fails in Anguilla we all fail. Take a look at how the steady decline in visitor arrivals over the last three years has affected our economy. Until and unless a viable alternative industry is established, then that is the harsh reality of life in Anguilla. It should come as no surprise therefore that the creation of strategic Partnerships is critical to our efforts to re-establish the pillars of Excellence for Anguilla's tourism. All stakeholders must work together, whether from the public sector or the private sector; and whether involved directly or indirectly in tourism.
I urge everyone to see this time for what it truly is: an opportunity to reflection our economic and social future, and to take stock of the central role that Tourism plays in both.
I urge you to take the necessary steps to educate, train and equip yourselves and your children to be the part of that future.
We must learn from our mistakes and build on our successes; we must listen to what both the market and the tourists are asking for and we must act on that.
But first and foremost, WE must define what we as Anguillans believe we're, what WE perceive our product to be – what WE consider to be the true measure of our 'excellence' , for this perception WILL become our reality, and it must be both acceptable to US, and desirable to our visitors.
We cannot afford to rest on our laurels – we must fight to once again be considered EXCELLENT in the arena of Caribbean tourism.
Together we CAN re-create an excellent Tourism product that will not only generate prosperity for all of us, but also ensure a sustainable future for generations of Anguillians, yet to come."