When the ocean calls, Ocean Echo answers with one of THE best cocktails on-island…
Have you tried the Rumzie?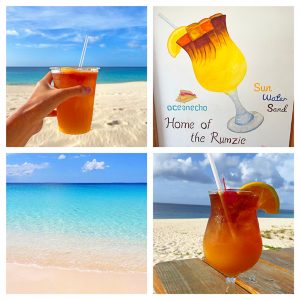 Potent and punchy, Ocean Echo's rum punch balances its flavors perfectly. As you sip, hints of mango, peach and orange come through. What's the real secret ingredient, though? The Ocean Echo family will never tell you! Their recipe is sworn to secrecy 😉
Whatever the secret ingredient, it is dangerously delicious. Do not miss an Ocean Echo rum punch on your trip to Anguilla!