In its heyday of the late 90's, News.ai was literally "Anguilla on the Web."  It was the go-to source for everything about Anguilla. The most charming part of News.ai, though, was its extensive coverage of "the little news."
It covered everything from the announcement of a new summer camp to Steel drum West Indies night. "Big news" might be on the order of the re-opening of Palm Grove after Hurricane Lenny. No news was too small, as this example about an 18-year old making model boats shows.
In short, News.ai gave you everything about Anguilla, including the kitchen sink!  The news could be commercial or not. Club meetings, bodybuilding event or a local cricket match…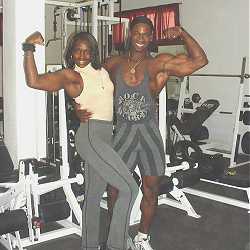 News.ai covered it all, all the small news that was fit to post…
Farmers' offerings
Carnival
Music festivals
Anguilla slang
Recipes
El Gelaterooo (mobile Anguilla Ice Cream emporium)
Police Week Fashion Show
Fundraisers
The rope at Little Bay
New scuba shops
Art shows
Where bands are playing
If it was Anguillian, and if it was news, it made it into News.ai!
I can remember how my Dad anxiously awaited the latest edition of News.ai…