After an eight week and 360 hour program, Felix Pina has graduated from Starkey International Institute with a Household Management certification.
Felix said, "I am excited to use the knowledge I've gained to bring a new vision and precise service standards to my post with Ani Villas."  Felix is now back in Anguilla and ready to put his new knowledge to work!
Joining with Ani Villas, Properties in Paradise, which offers high-end service training and gave Mr. Pina the opportunity to complete the program.
Bravo Felix!!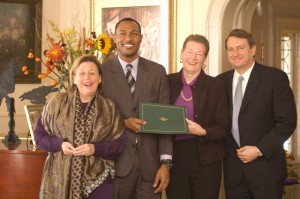 For more information about Properties in Paradise and Starkey International Institute, contact Bruce Hearn at (264) 235-8840.