March 14-16, the countdown to Moonsplash begins!
For those new to this island-splash of music and merriment by the moon and the sea, here's the info you need to know. If you're back for your umpteenth party check out…
Here's what's happening, in one exciting musical nutshell (click on image for full-size graph in new browser tab or window)…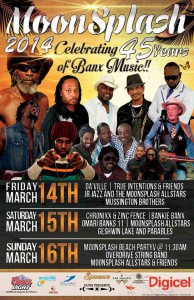 See you there!