Another beautiful Easter weekend has come and gone here in Anguilla!
Marked by one of the island's most anticipated festivals, Festival Del Mar, it was two days of sailing, swimming, fishing and, of course, dining on the freshest seafood to be had on the island.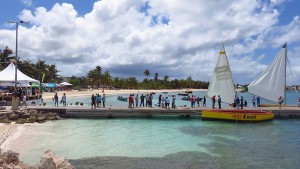 Sailboat races!
Swimming contests!
The BIG fishing tournament!
And, BBQ after BBQ serving up tasty mahi mahi, lobster and crayfish right on the beach!…
Mikey's
Our good friend and neighbor, known for having some of the freshest lobster on the island and at a reasonable price (you can catch him at his road-side BBQ on weekends in the Farrington just before the turn off to Ocean Terrace Condos if you're heading East)…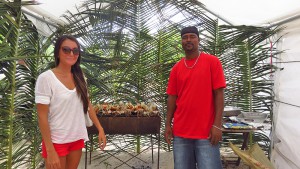 … we spotted Mikey with his pop-up spot on the beach!
Stacked high and grilled to perfection, lobser and crayfish were in no short supply at Mikey's.
Tropical Treats
Kyle Hodge, owner of the loyally-loved Anguillian-made ice cream parlor, Tropical Treats, showcased a brand NEW flavor this Festival Del Mar weekend…
Caramel with Anguilla sea salt!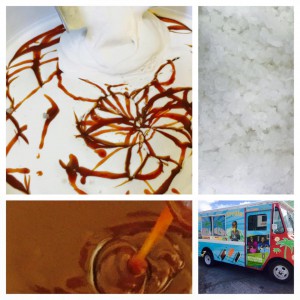 A sweet and savory swirl of frosty flavor 🙂
Elite
After walking the beach and taking in the jovial atmosphere, it was time to refuel.
Elite's lobster ravioli, one of our favorite dishes, was on our mind. A Festival Del Mar special, it was melt in your mouth perfect.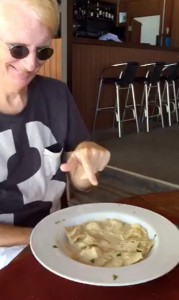 For good measure, we ordered some of our regular favorites, too, including the calamari, caprese salad with thick slices of fresh mozzarella…
And, my Mom's favorite, the bolognese!