Good news for those of us who like to cool off with a sweet, Anguilla-made scoop of Tropical Treats' ice cream…
All of our favorite flavors are back in stock at supermarkets around the island!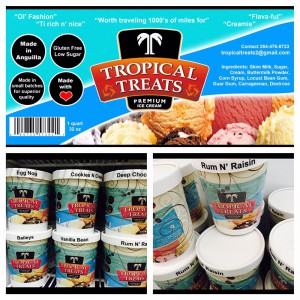 Check Alberts Marketplace, JW Proctors, Unique Trading, Syd & Pete, Caracasbaai (Watco), Island Supermarket, West End Chinese.
They are in talks right now with Best Buy, too. We will keep you posted on that.
For the full Tropical Treats experience, including their heavenly, fresh-made waffle cones, pop in to their ice cream shop, the Fun House on the main road between The Valley and George Hill.