Made with local ingredients, special herbs and spices, Chef Dale Carty takes pride in preparing freshly caught tuna for his guests. For example, this freshly caught tuna Chef turned into a mouthwatering tuna tartare.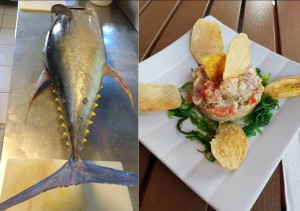 From the ocean seas to dinner on a plate, have it your way at Tasty's!
For lunch and dinner reservations, call 264-584-2737. Tasty's is open daily for lunch and dinner, closed Thursday.