Summer is heating up at Malliouhana!
The hotel's iconic bar, Bar Soleil is holding two stand out specials all season long…
Tuesday night is Taco Night at Bar Soleil
Enjoy $5 Margaritas all night long (6-10pm)
AND enjoy your first Margarita on the house with every taco order!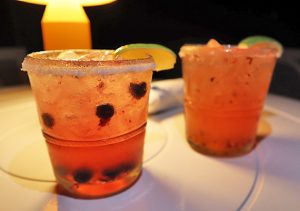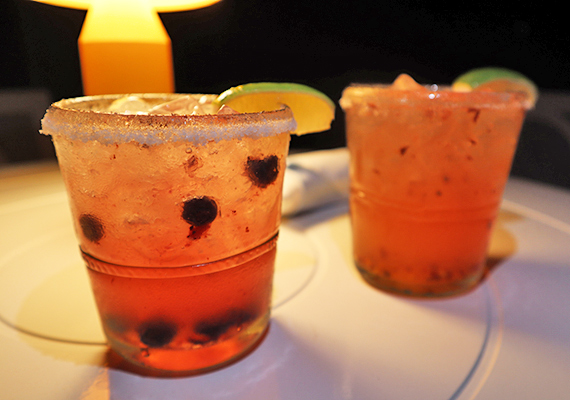 Our favorite cocktails at Taco Night? First up, The Azul – a mix of tequila, blueberries and lime. Next, The Sandria is especially creative. Tequila, watermelon, lime, jalapeno, salt and chilli rum make for a subtly salty and spicy drink.
Tequila pairs perfectly with Malliouhana's outstanding tacos…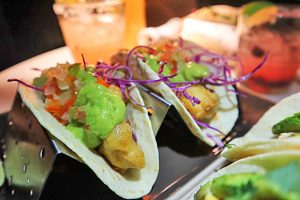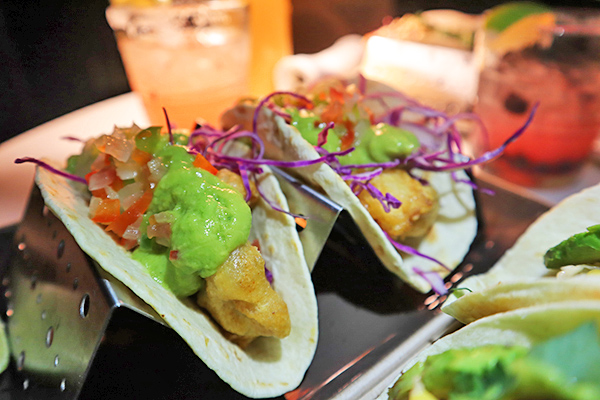 The Crispy Fish tacos are a "must have." Fried fish is topped with guacamole, pico de gallo, chipotle mayo and the purple cabbage gives each taco bite an added crunch.
Next, the Pulled Pork…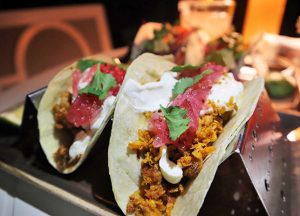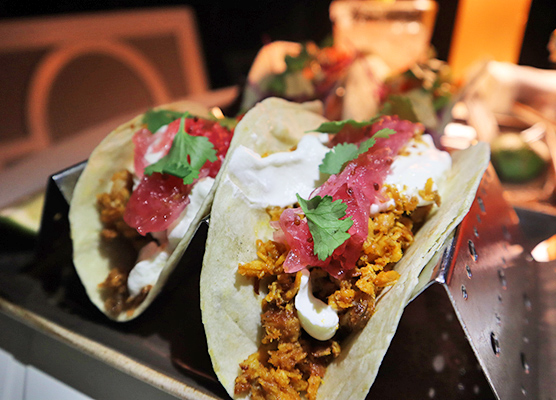 Stewed pork is accented with achiote, pickled onions and generous dabs of queso fresco!
The selection doesn't end there…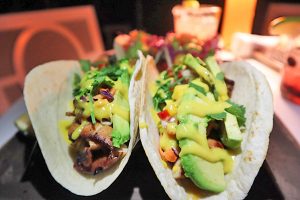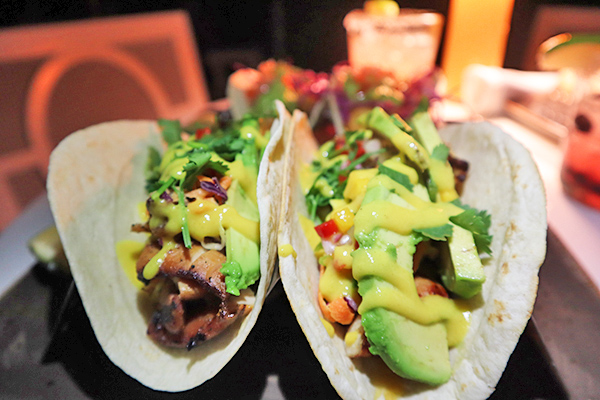 Things really get spicy with the Jerk Chicken tacos! Perfectly seasoned, the mango salsa, Caribbean slaw and avocado offsets the heat beautifully.
Malliouhana's summer specials continue on Thursday Night.
Thursday night is Tapas Night at Bar Soleil
From 5-7pm enjoy $3 Sunset Tapas
The menu also features Spanish wines & Cava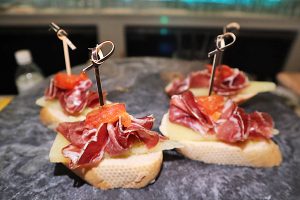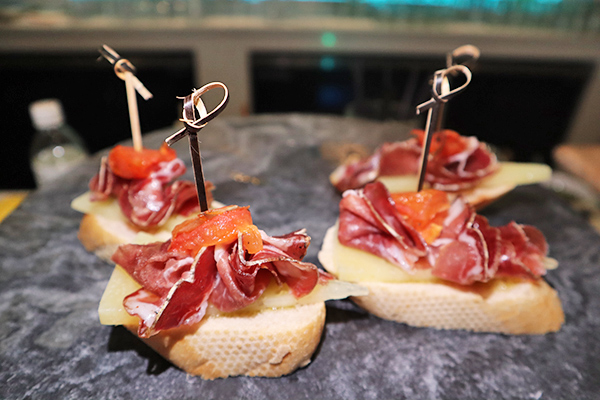 If you love light bites, Thursday night at Bar Soleil will make you weak at the knees!
Tapas includes a variety of French breads topped with savory spreads, cheeses and fine charcuterie.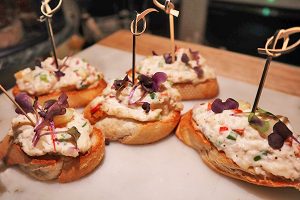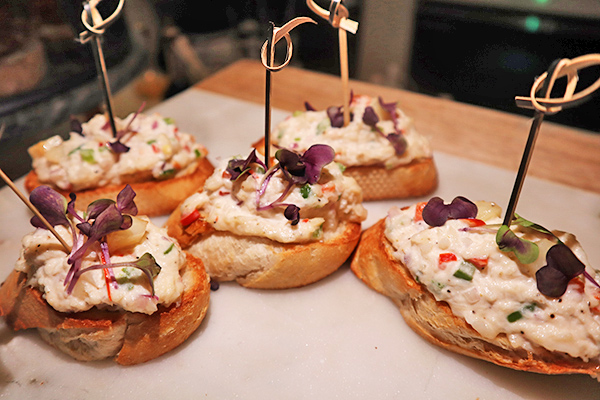 Do not miss the Local Tomato Gazpacho tapas. This is one of THE best appetizers at Malliouhana, available every night at Cafe Celeste.
Your bowl is lined with diced cucumber, tomato and cubes of seared tuna. Cool and refreshing tomato gazpacho is poured over, into the bowl. A light and most satisfying tapas for the evening.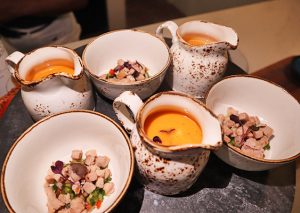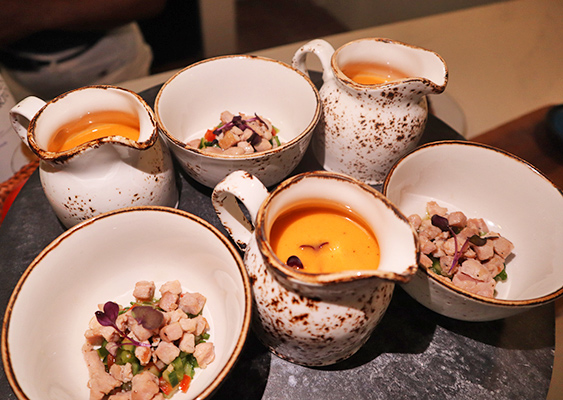 That's not all! Next door at their fine-dining restaurant, Cafe Celeste is holding an outstanding special on Wednesday nights…
From 6-10pm enjoy $5 wines by the glass
AND your first glass of wine is free with every main course
Malliouhana's Bar Soleil and Cafe Celeste are open daily. For reservations, call: 264-497-6111