This month Anguilla's leading spa, The Spa by CuisinArt is hosting a most relaxing and indulgent special…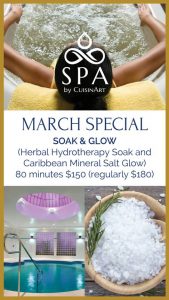 A blend of marine salts, refreshing mint and soothing aloe deeply cleanses and exfoliates to reveal smooth, glowing skin. It is all followed by a luxurious moisturizer application.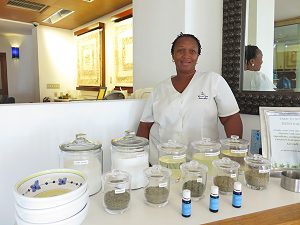 Don't Forget: Be sure to ask about the Spa's Boutique Blend Bar to create and customize your own take home scrub with local herbs and natural aromas!
To book your treatment, email: [email protected]