Mango's Seaside Grill
Enjoy a romantic seaside dinner at Mango's Seaside Grill, who was recently named #1 romantic restaurant in Anguilla by USA Today! Check out the feature here…
http://experience.usatoday.com/caribbean/story/best-of-caribbean/2016/02/02/caribbeans-most-romantic-seaside-restaurants/79649448/
This Valentine's Day, DJ Sugar will be playing and there will be a complementary dessert for the ladies. Call 264-497-6479 for reservations.

Le Bistro at Santorini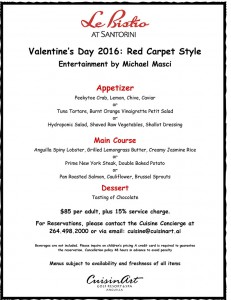 da'Vida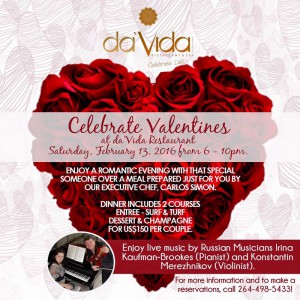 Roy's Bayside Grill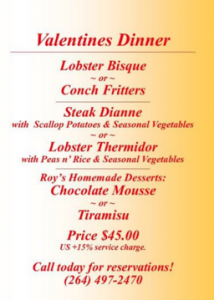 Tokyo Bay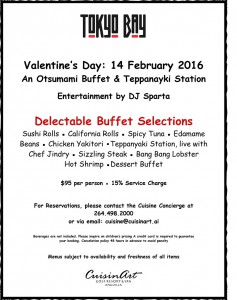 Italia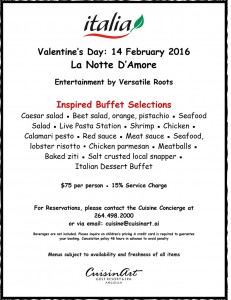 The Restaurant at Malliouhana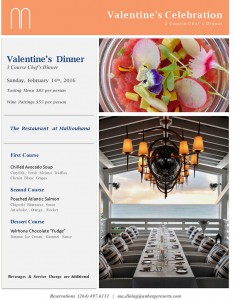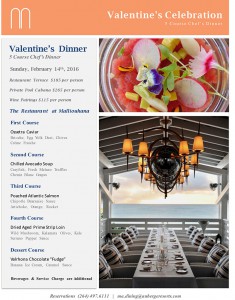 Dad's Bar & Grill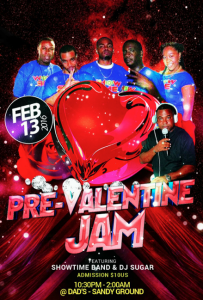 Grands Vins de France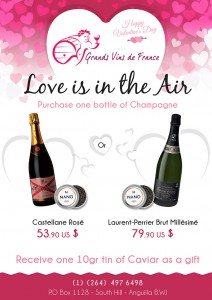 Le Bar
Celebrate Valentine's Day all weekend long at Le Bar!
A weekend of love starts on Saturday night with Le Bar's live band and famous FISHERMAN POT (Bouillabaisse) with a FREE glass of champagne.
It continues into their lobster beach BBQ on Sunday afternoon (a free glass of champagne, too!).
For reservations, call: 264-772-3229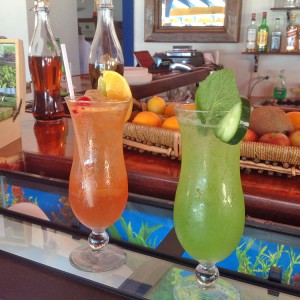 Cha Cha San
Love is in the air at Cha Cha San!
Treat your special someone to a bite of something different this Valentine's Day.
Chef Ken's special "I Love Sushi" menu features…
"Love Sushi"
Five Spice Stewed Short Ribs with Mongolian Sauce
Green Tea Tiramisu
… for $55 person.
See you on Feb. 14!
For reservations, call: 264-583-1988
Garvey's Sunshine Shack
The SSS will be featuring live music this Saturday, February 13 with Concepts from 1 – 4pm. If you are spending Valentine's Weekend in Anguilla, please join us for Conceptual Saturday.
Great food, cool drinks, and live music with an amazing view.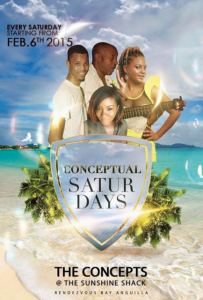 Ocean Echo