Great news! Omari Banks has returned to da'Vida's Bayside Grill's Sunday Beach Party, "the" place to be come Sunday…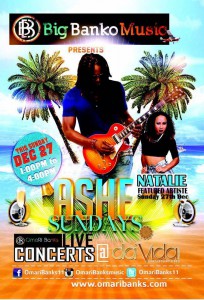 Drop by to take in Omari Banks & Banx Eleven's stylings (with special featured guest, too!), dine on da'Vida's mouthwatering beach eats and soak up the rays on Crocus Bay.
Drop by today at 1pm!