One of the greatest chefs on-island, Chef Jusman So at Malliouhana consistently amazes. His dishes have impressed us since first bite. Never have we ever eaten so well when it is a Chef Jusman So creation!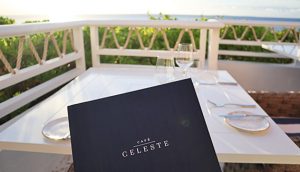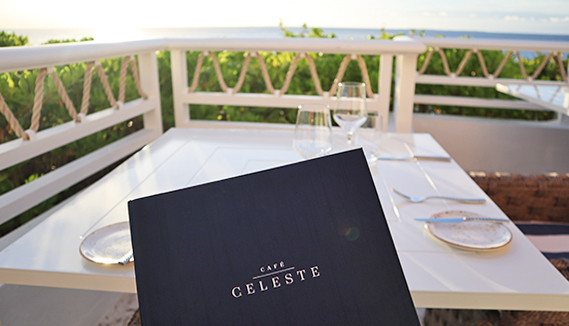 What's new on his menu at Cafe Celeste?
Tomato Gazpacho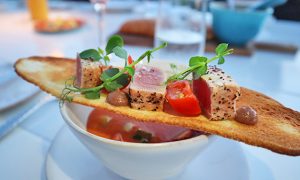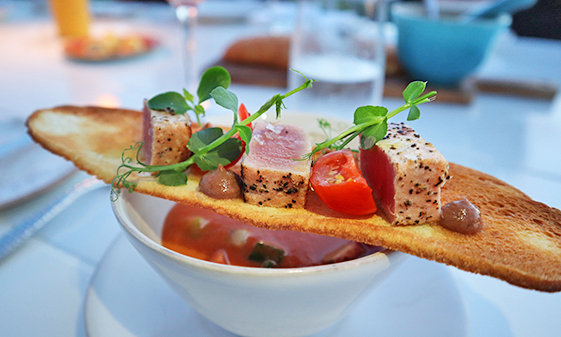 This dish wins on flavor and presentation. The seared tuna cubes atop crisp baguette tease the eye as the chilled gazpacho is poured before your eyes.
Crayfish Risotto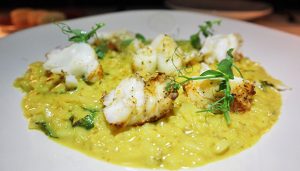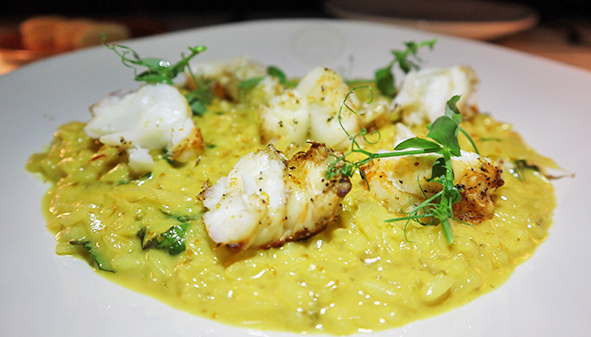 An absolute stand out for flavor! The risotto is an air combination of citrus, fennel and basil, beautifully complemented by the fresh and natural flavors of the crayfish. Simply a must have.
Braised Short Ribs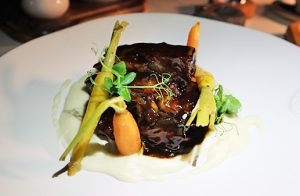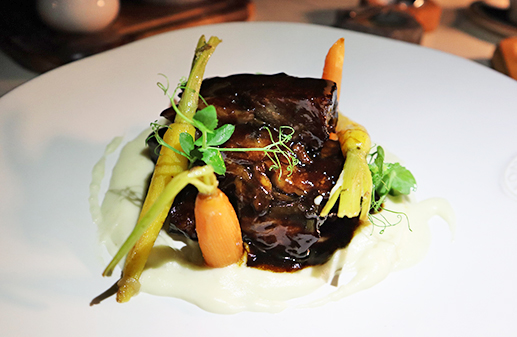 Oh-so-tender these short ribs are heavenly! With a tangy tamarind jus, baby carrots and mashed eddoes – the whole dish warms your soul.
10 oz. USDA Black Angus Beef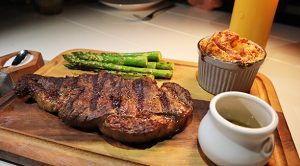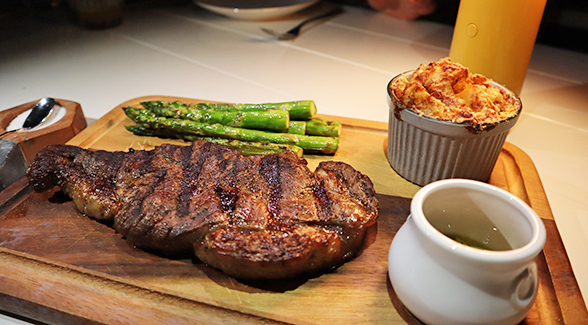 A perfectly prepared, high quality cut, this steak is accented by its two excellent sauces: creamy green peppercorn jus AND chimichurri. If you know Chef Jusman's cuisine, you know his sauces are out of this world.
To make a reservation, call: 264-497-6111