The Caribbean Renewable Energy Forum (CREF) took place in Bridgetown Barbados from October 12th-14th.  Beth Barry, who is Anguilla's Renewable Energy Coordinator recently attended.
The key is funding. Financial institutions made it clear that funding will only occur where "consistent stability and consensus among stakeholders is evident."  No big news there, really…
Banks want safety and stability.  With renewables not yet being viewed as safe investments, what were the banks really saying?
There were also calls to action for legislation to provide a platform to encourage renewable energy investment and development.
Topics covered included energy efficiency and conservation, rules for independent power producers, and how to compensate renewable energy producers.
Anguilla is reportedly moving in this direction and has stated in the past its quest to be the greenest Caribbean island.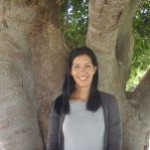 Ms. Barry commented on the focus upon legislation this year.  She went on to say that "last year it was all about what each island hoped to do and this year was much more about how they're going to do it."
Barry also sees Anguilla as "a leader when it comes to moving in this very practical direction."
Founded in 2008 to promote a transition to renewable energy production on Anguilla, the Anguilla Renewable Energy Office (AREO) is currently funded by a grant from the Overseas Territories Environment Programme (OTEP), as is the Anguilla National Energy Committee (ANEC), a group of volunteers that is also funded by the Government of Anguilla.
The objective is "100% Energy Independence for Anguilla."
Toether, they were key stakeholders in drafting Anguilla's new National Energy Policy.
Contact Anguilla's Renewable Energy Coordinator, Beth Barry at 497 5297 or by email: [email protected] or visit the website www.anguillareo.org.