Venus Spa's Specials For Lovers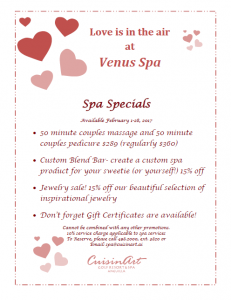 Le Bistro at Santorini's "Affair of The Heart"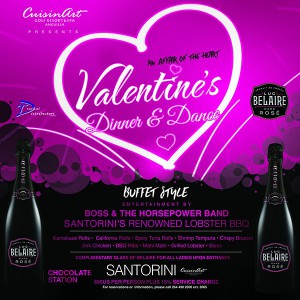 For reservations, call: 264-498-2000
Geraud's Heartwarming & Budget-Friendly Goodies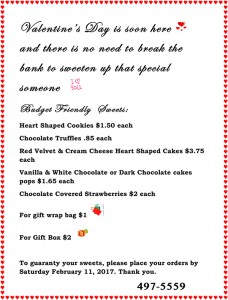 Anguilla's Jammin' Sweet Treats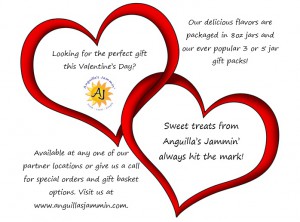 Corail Helicopters' Romantic Escape
With Corail Helicopters' 25 minute tour of St. Martin and Anguilla…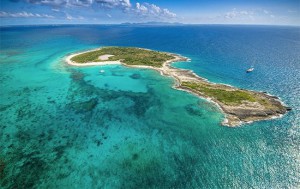 Discover Anguilla's pristine beaches, white sand for miles, shagged reefs and tiny islands. The Caribbean's most exclusive hotels are located on this shoreline.
In a blink of an eye soar from across the Anguilla channel and above the St Martin's tropical forest.
Enjoy a 360° island view over the unspoiled inner green valleys… Marigot bay will unfold under your eyes: the tiny roads and Creole houses, the colorful waterfront and the lolling sailing boats…
Breathtaking and romantic, to book your tour, email…
Romance at Roy's Bayside Grill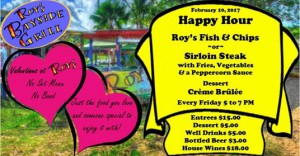 Cap Juluca's Valentine's Day Menu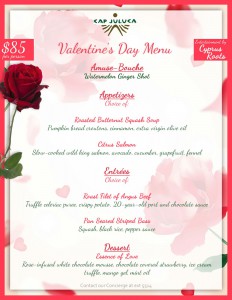 Treat Your Valentine to E's Oven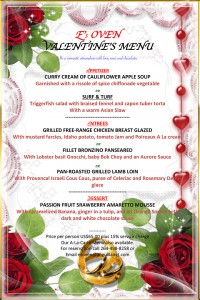 Zemi Beach's Romantic Dinner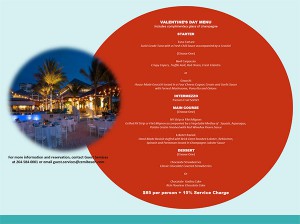 Celebrate Love at da'Vida
This Valentine's Day, it's all about the specials at da'Vida's Restaurant:
* Join us at our Tapas Lounge for a 2 for 1 special on our signature cocktails.
* Spiced Port Braised Beef Short Rib – $36
(Smoked Yukon potato, Mushroom & Kale Sauté)
* Chocolate Seduction:
Strawberry filled molten chocolate cake – $16
(Chocolate Ganache, Raspberry Sphere)
* Glass of wine for couples dining
* A romantic dining experience
We have everything you need to make it a special night to remember.
No transportation? No worries! We provide a complimentary shuttle service to all guests on island to and from your hotel/villa.
For reservations, please call 498-5433. (Please note: our regular menu is also available)
Be Intentional! Celebrate Life! Celebrate Valentine at da'Vida!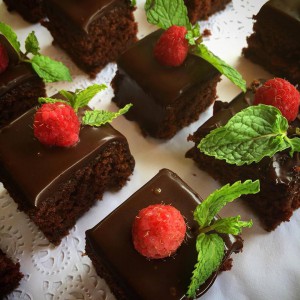 A Romantic & Indulgent Valentine's Day at The Restaurant at Malliouhana