"Very rare is a mistake worth repeating. Yesterday we were making Bailey's in one machine and chocolate in the next.
Well we got the machines confused and added chocolate to the machine that already had Bailey's! Oh boy! What a mistake.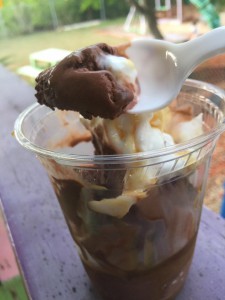 You have to try this. We don't have a name for it. But let's call it what it is. This is heaven!"
Tropical Treats, we are on our way!
For more from Tropical Treats, visit…
https://www.facebook.com/Tropical-Treats-AxA-100137976698232/