My Mom and I dropped into Artisan this week for a little savory bite of something special.
Owners Juergen & Indra did not disappoint. Juergen explained each selection, specially imported from Miami: Mortadella, Speck, Bresaola, Coppa, Salami and Spicy Salami.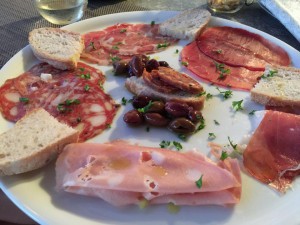 With homemade "Artisan" bread, olives and a glass of Chianti, it was exquisite (especially the Bresaola, a cured beef) and well-priced, too!
Artisan is located in Island Harbour.
For reservations, call: 264-235-6116