Just in time for the new season, Anguilla's Jammin' is proud to release its latest product – AJ's Caribbean Hot Sauce!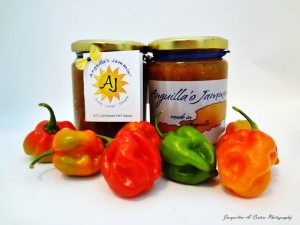 This is not your every day hot sauce. Fueled by the powerful peppers grown in our very own Aquaponic Garden along with local produce, AJ's Caribbean Hot Sauce is sure to spice up any meal. Look for it at local gift shops in the coming season, or join us for a taste at our Aquaponic Garden tours.
Bring the Vibrant Flavors of Anguilla Home With You!