The Anguilla Youth Sailing Team competed in the KATS 2011 Premier's Cup International Youth Regatta on July 8th-10th in Tortola.
The six person team consisting of Kendall Richardson, Ethan Lloyd, Starlin Rosario, Romero Gumbs, Kadeem Joseph, and Derick Carty brought home the top prize- the gold medal!  Puerto Rico and the rest of the USA were in the competition, but the Anguilla boys brought us back the gold medal.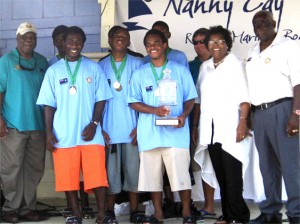 Team Anguilla had a perfect 1st place score while sailing in 10-15 knot winds, with only one 2nd place rank.  To top off their victory- it was the team's first time this year sailing the IC24 boats.  Last year when the team competed, they earned 2nd place, but this year they have outdone themselves with 1st.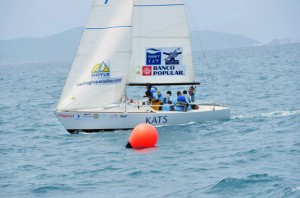 "I am very proud of this team", said AYSC Sailing Instructor, Chris Simon. "We don't have IC 24 boats in Anguilla.  These guys are used to sailing the two-person 420's.  With almost no experience in these boats, the team adapted very quickly and worked together really well as a team.  They all have a lot to be proud of."
Chris Simon continued, "they sailed a great event from the first race to the last. Team Anguilla has shown themselves to be first class sailors who not only can compete on an international level, but they can be champions!"
The Anguilla Youth Sailing Team flies under the wing of the Anguilla Sailing Association.  The Anguilla Sailing Association has recently ushered in a new coach- Hazen Grant, who will hopefully keep the gold trophy home in Anguilla!
For further information or to schedule an interview, please contact Anguilla Sailing Association President, Donald Curtis, 584-5481 or Sailing Instructor, Chris Simon, 584-7245