Anguilla's Jammin's colorful jars of island-made, tropical jams have been selling like hot cakes here on the island.
One taste, and you really are hooked.
Our personal favorite flavor has been the Hot Jamn', best enjoyed the way Molly (co-founder and co-owner) showed us!
What do you need?
1 bag of tortilla chips
1 block of cream cheese
1 8 oz. jar of Anguilla's Jammin' Hot Jamn'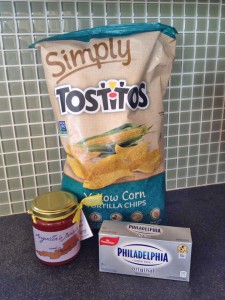 Step 1: Select your desired amount of cream cheese
Step 2: Amply cover with Hot Jamn'
Step 3: Dip a tortilla chip and enjoy 🙂
A simple recipe that's equal parts savory, salty and spicy. With a glass of wine, it's the perfect late afternoon Sunday Snack.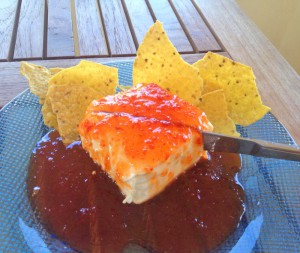 Anguilla's Jammin' products can currently be purchased at SeaSpray Boutique, on a Nature Explorers Anguilla tour or direct from Anguilla's Jammin'. For more information, visit…
http://anguillasjammin.com/