Ani Villas, perched on the cliff edge of Little Bay, starts the year off with a luxury bang, introducing several new improvements this year. In the few years of its existence, Ani has become an icon of ultra-luxury, complete with its $250,000 Holiday Indulgence (round-trip travel in private yet is included, of course).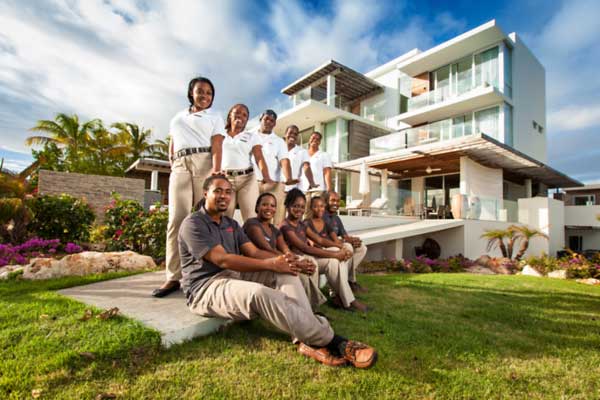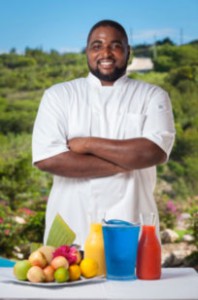 How could Ani possibly be improved? Here is what's new for 2014…
Chef Kelston "Sweets" Connor joins Ani Villas as Executive Chef. Sweets served several of our guests over the past 10 months and after consistent rave reviews, he is coming on board full time.
He is a true local talent, having honed his skills at several of the finest restaurants and hotels in Anguilla including Cap Juluca, Viceroy and Veya. His level of sophistication and ability to combine the best of local and international cuisine boil down to a simple result… Guests are loving his food.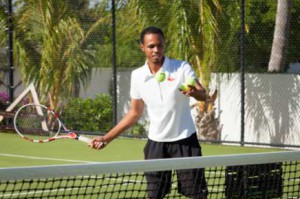 Tennis Pro Denny Derrick comes on board as in-house Tennis and Activity director. Over the last several years Denny was the head pro and ran the Tennis program at Cuisinart Resort.
Tennis lessons and programs for adults and kids alike are now offered at no additional cost to Ani guests. Denny also leads the mountain/trail bike riding excursions and instruction for other sports equipment on offer at Ani Villas, a great opportunity for the guests at Ani Villas to participate in some first rate sports instruction.
Denny is another local product, having grown up learning Tennis at the Anguilla Tennis Academy to become the island's top seeded player while coaching in the children's program of which he himself was a student.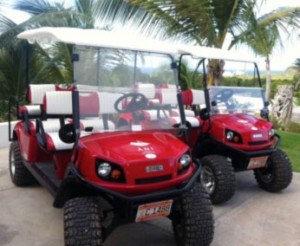 Ani Villas also took delivery of two sporty new 6-seater Golf Carts just in time for the holidays. The golf carts are free for guests to use – useful for hopping back and forth to our closest beaches – Limestone and Crocus Bay.
Ani offers full beach butler service on any of the island's beaches. Limestone Bay, its "home" beach, is most popular for private outings and parties. The carts make it easy to hop back and forth for both guests and staff (for on-beach service).
One cart comes with the rental of each villas, or both for the estate as a whole.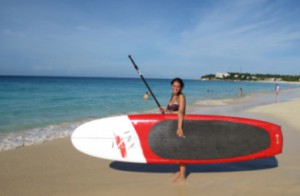 The final addition, five Stand Up Paddle Boards (SUPs), rounds out the assortment of sports equipment at the villas. The SUP's were custom made by E-tech Boards in California using all sustainable eco friendly materials – but more importantly ride smooth!
The boards range in size – 8.5, 9.5 and 10.5 feet – for various heights and abilities – with sexy Ani Villas and Anguilla Flag graphics! The Ani Villas Team will deliver the boards to whatever beach our guests are visiting each day. Guests have been playing with them all over the island.
If, from this update, you are getting the sense that Ani is the ultimate in Anguillian vacation luxury, you would be absolutely right…