Tradition Sailing Charters is back for a 2nd year of romantic sailing cruises, reminiscent of decades ago. (If you're not familiar with Tradition, read about Nori's day out with them).
They report that they have already had some "great sailing excursions with gorgeous weather and lovely guests." Guests continue to rave about their becoming-famous outings such as the "Tropical Cay Lobster Lunch Cruise" (click on image for easy-viewing full-sized version, opens in new browser window or tab)…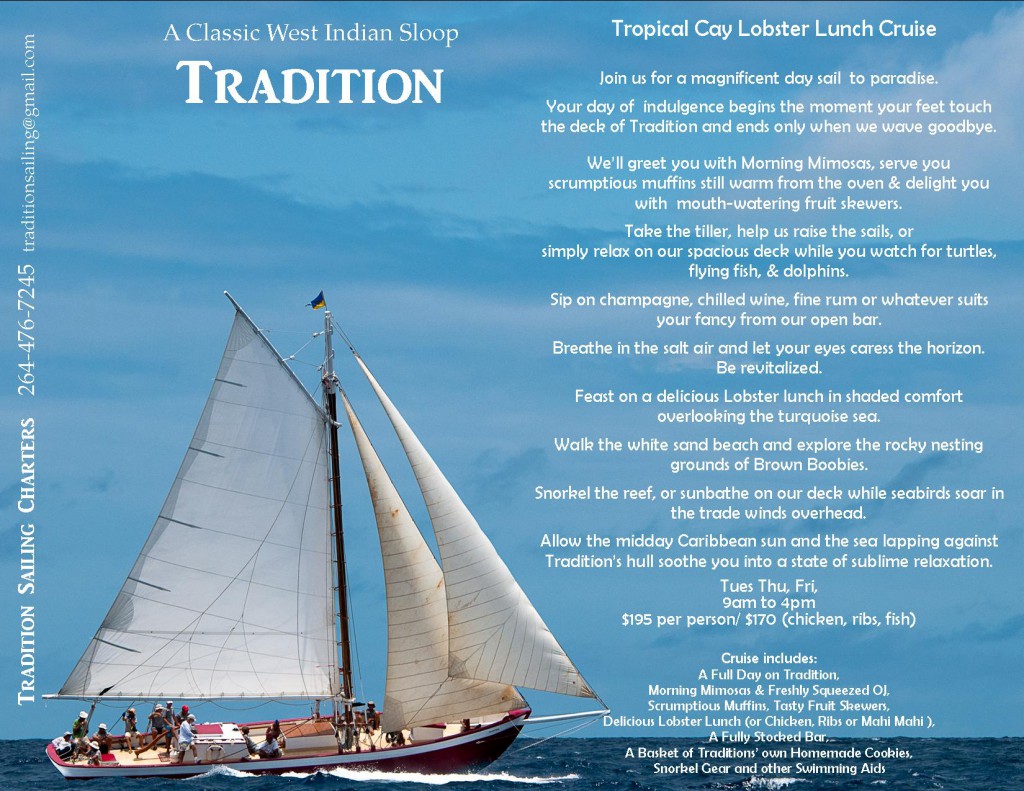 And their newest excursion, the Gourmet Sunset Dinner Cruise, is already a big hit…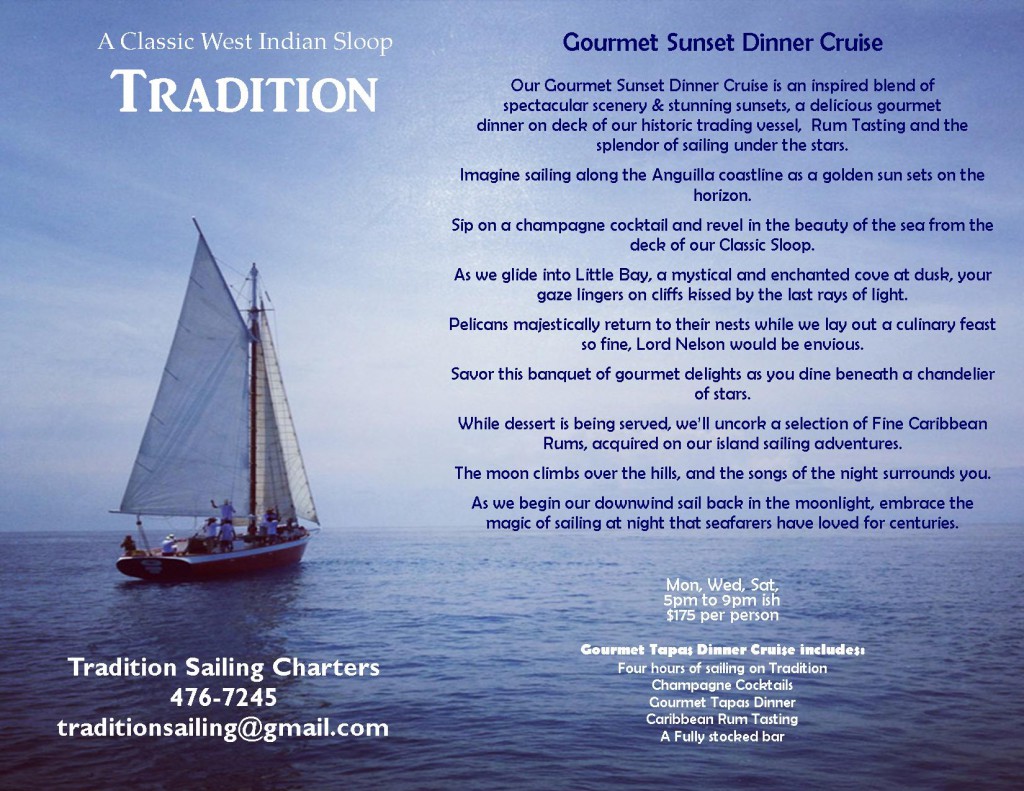 For more information about Tradition Sailing, visit their website.
Click here for answers to common questions about cruising with Tradition.
And here is more information about Reservations and Cancellations Policies.
Tradition Sailing, lives up to its name, a throwback to sailing on an authentic beauty, with tons of history, loving restored by Laurie and Pam, good friends and folks who love to share the sea with visitors. Enjoy!