Flavours' Chef Kevin Paul is a man with a following. He is the Chef who introduced the famous "tomato pie" to Straw Hat back in the day.
Today, that flaky, savory, rich and decadent tomato pie is BACK at Chef Kevin's NEW restaurant, Flavours…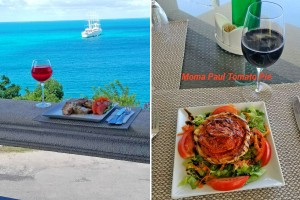 A "must try," there's no better pairing than this tomato pie and those Sandy Ground vistas!
Flavours is open for lunch and dinner daily.