One of the most relaxing spots to laze away a Sunday? On the shores of Meads Bay…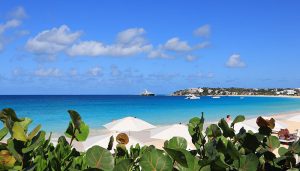 Four Seasons' Bamboo Bar & Grill, right on this pristine beach, has long been a favorite for long lunches and tasty beach eats. It has now become a NEW favorite for Sunday Brunch – BBQ style!
A brand NEW concept at Bamboo, Four Seasons brings the brunch BBQ to you. All served to your table, it is one of the most relaxing brunch BBQs.
At $58/person, brunch includes…
Selection of appetizers (unlimited amount)
Caribbean BBQ
Variety of desserts (unlimited amount)
Sunday BBQ also features a number of drink specials…
Brunch Bucket – 5 Bottles of Beer – $25
Pitchers of Margarita, Rum Punch & Sangria
Discounts on all wines, Prosecco and Champagne
The leisurely afternoon of divine eats and drinks all begins with the appetizers. First up? A delightfully light and smooth avocado hummus…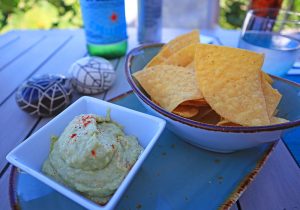 The perfect beginning!
From there, Four Seasons takes things a notch higher with a delectable plate of watermelon gazpacho, couscous and the star of the show – conch ceviche with Johnny cakes.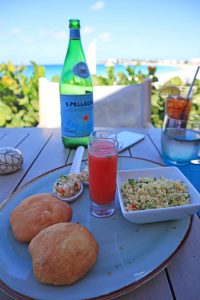 Tender, light and refreshing, the conch ceviche will have you ordering more! It just may be THE best ceviche in Anguilla.
Next up? The main event, the BBQ.
Chicken and ribs…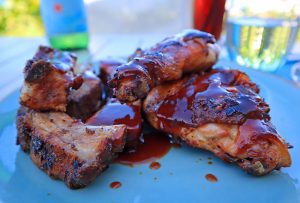 Lobster and snapper…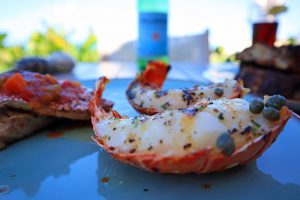 It all comes with coconut rice, fresh salad and plantain…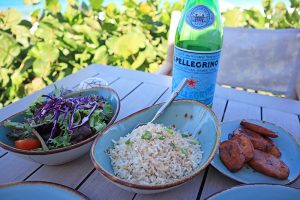 A gourmet BBQ with a view of Meads Bay blue, and brought to you – at your table? It is the most relaxing way to spend a Sunday!
The afternoon all winds down over espressos and a colorful plate of exquisite desserts. Layered chocolate cakes, coconut macaroons and panna cotta…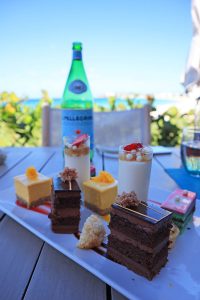 Sunday afternoons were made to be spent just like this!
Bamboo's Sunday brunch BBQ begins at 11:30am. Omalie 360 sets a smooth tone. He takes to the stage at 1pm.
For reservations, call: 264-497-7000