A couple of weeks back we had an interesting stormy week here in Anguilla!
The Leeward Islands experienced not one but two tropical storm warnings. First, with Danny and then with Erika. We battened down the hatches and braced ourselves for impending wind, waves and rain.
What followed? Just mild stormy weather, thankfully.
Danny washed over us with barely a drop of rain and only slight waves and wind. Erika was right on Danny's heels, following only two days later, bringing stronger gusts and higher seas…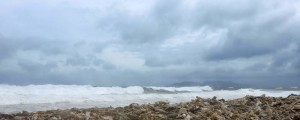 … and not much else. Thankfully, Erika was kind to us!
Now? There's another tropical depression brewing. We're keeping a watchful eye, but in the meantime Anguilla is back to tranquility wrapped in blue…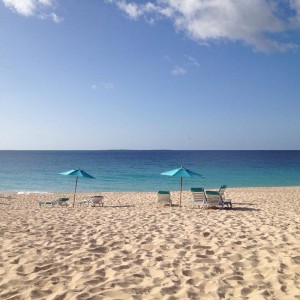 And, there is no better spot to enjoy these blissfully calm, clear seas than at Ocean Echo's open-air restaurant right on the sands of Meads Bay. It's the season where you have the beach all to yourself, too 🙂
With excellent appetizers of seafood chowder…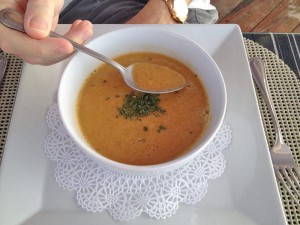 Crispy calamari…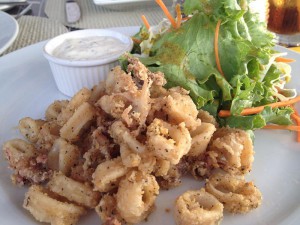 Rum chicken wings with crudites…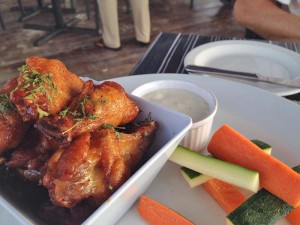 And beach eat entrees of pizzas (pepperoni for me)…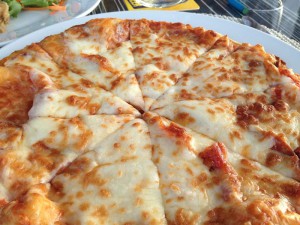 Veggie for my Dad…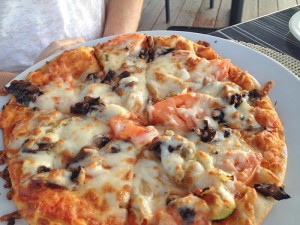 … (other pizza options include jerk chicken and crayfish!), in addition to burgers, sandwiches, salads, pastas and grilled seafood of all kinds, the dining experience never disappoints at Ocean Echo.
Ocean Echo is staying open through the season. Drop by for lunch and/or dinner any day of the week!