Few people know about Vince Cate, but they should.
Vince has been living on-island since the early 90s.  A libertarian by nature, Vince believed in the future of the Internet and sought out a country where he could live free.
Married to Samantha, they have 4 children.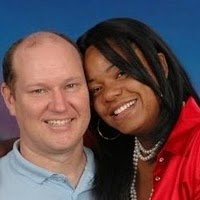 Vince runs Anguilla's .ai registrar. If you want to put up a .ai website, Vince it the man to see about buying a .ai domain name.
He's also the guy who owns the "Buckminster Fuller" style dome out by Shoal Bay.  It used to house several geeks running a big data center for a US-based company.
More recently, Vince purchases and melts down gold, reselling them as unique and beautiful Anguillian-themed gold bullion coins at gold.ai.
He's a man of interesting hobbies. He has now become interested in bees.  Noticing more bees than usual around his home, he figured out how to triangulate his way to their hive…
So pretty soon you'll be able to buy domain names, gold coins and honey from Vince!
---
Do you know someone who's doing something neat? We should be telling Anguilla and the world about him/her!. Please send us the details at [email protected].