Early last week (the calm before Hurricane Joaquin sent lightning showers our way), Anguilla was treated to evening after evening of sensational sunsets.
Serene and pristine, there's no better place to take in an Anguilla sunset than at Ocean Echo on magnificent Meads Bay…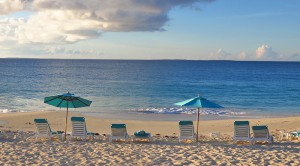 What makes a sunset even sweeter?
Owner Dillon's famous Rumzie, perfectly sweet, full of rum and garnished with a cherry and slice of orange, Dillon will never share his secret recipe!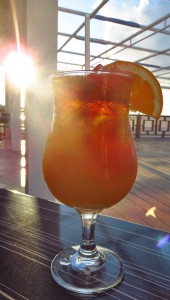 Here's to many more picture-perfect days celebrated at Ocean Echo!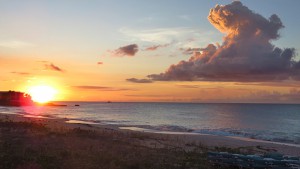 Ocean Echo is open daily for lunch and dinner. To make a reservation, call: 264-582-0269