Shoal Bay Scuba will be offering a unique guided snorkel experience every Tuesday and Thursday from 2:00 pm to 4:00 pm (starting the second week in November).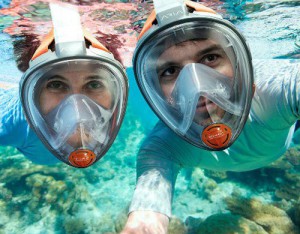 Anguilla offers 33 pristine beaches and over twelve miles of stunning white sand, it also offers great diving with our reefs and wrecks and amazing snorkel spots. We know the importance of having a guide while experiencing Anguilla's waters, enabling you to see this environment like never before.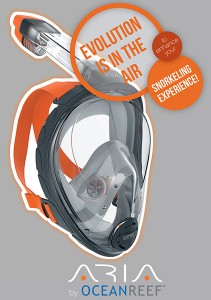 To this end, we are offering this unique experience to fit your budget, but still flexible and fun enough for the entire family.
We lead a guided snorkel excursion to Pelican Bay and Little Bay to a max depth of 20ft in a calm, protected and secluded spot. On this trip even the most novice snorkeler will have a time. This area is also known as a nursery area for juvenile marine life.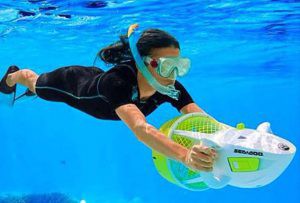 YOU CAN CHOOSE TO EXPERIENCE THIS EXCURSION WITH THREE OPTIONS:
Like 007 with a Sea Doo Aqua Ranger sea scooter from Snorkel Buddy Anguilla including mask, snorkel and fins @ 65.00 USD per person.
With a Aria Ocean Reef full face mask (see the first two photos above) with dry snorkel and fins @ 50.00 USD per person.
Passengers and or Persons with own equipment or persons using our complementary traditional mask, snorkel and fins @40.00 USD per person.
For more visit…
http://www.scubashackaxa.com/services-view/snorkel-excursions/
Or contact Shoal Bay Scuba at…