Roy's Bayside Grill is one of our favorite places in Anguilla to dine when we're in the mood for a spot that is comfortable as our favorite pair of flip-flops.
You are always greeted with a big smile by Mandy, Joan and staff. Roy peeks out from the grill to say "hi" and we're always happy to see Tatiana heading over to our table, menus in hand.
She cuts an imposing figure, making her slightly shy demeanor and smile all the more charming. And, in case you are wondering, it turns out that "Tatiana" is not only an East European first name.
Having recently added breakfast, Roy's covers it all, including daily lunch specials and a Friday Night Happy Hour, from 5PM to 7PM.
The Happy Hour menu varies. Fish 'n Chips is usually on the slate, along with an interesting 2nd choice. This week, it's Beef Bourguignon…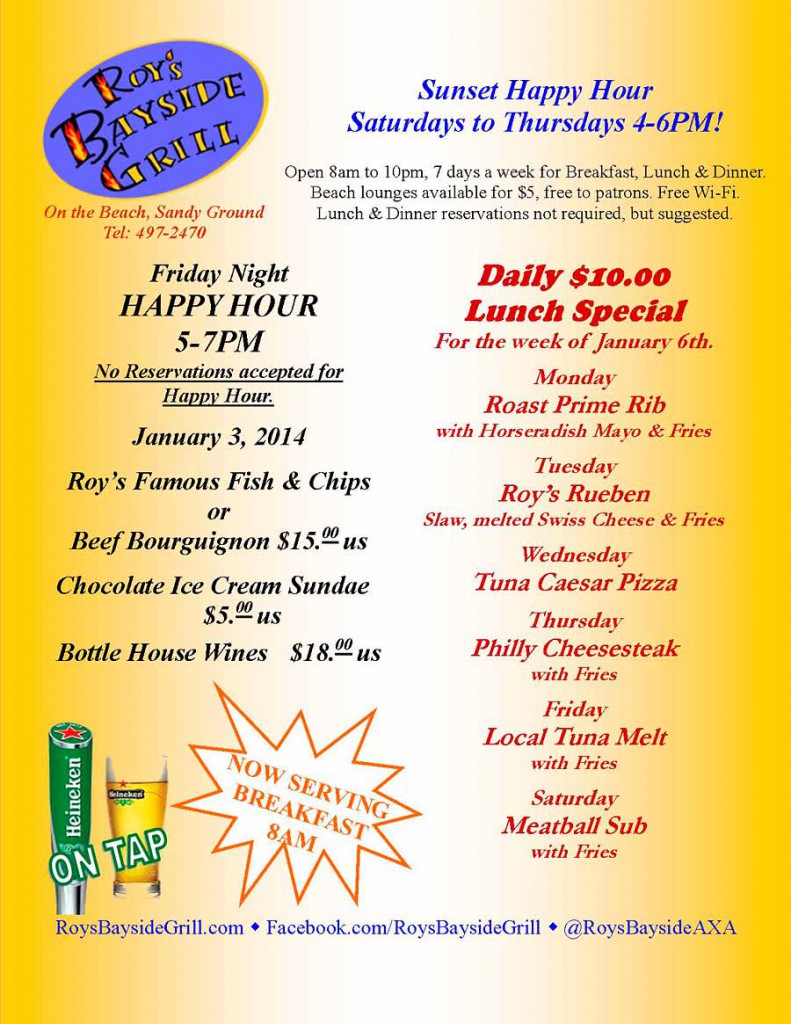 The price of $15 includes a beach chaise, so it's not a bad idea to catch a few hours of sun on the beach at Sandy Ground before popping in for a tasty and cheap supper (add $18 for a bottle of house wine).
For those on a budget, Roy's should be high on your list of dining options.