Roy's menu delights in so many ways!
With juicy burgers, crispy wraps, one of the best lobster pastas and scrumptious sides of onion rings and hand cut french fries, Roy's is the place to enjoy afternoons of cool coladas and a hang out on the beach.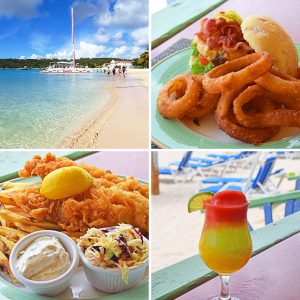 Come get your fun, sun & yum on 6 days/week at Roy's!
Roy's is open from 8am for breakfast, lunch and dinner daily. Closed Monday's.