Limin' Boutique has some of the sweetest Anguilla souvenirs! What's new at this beachy boutique?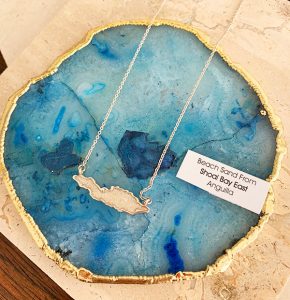 Sand collected in Anguilla from your favorite beaches showcased in gorgeous earrings, bracelets, necklaces and rings. A terrific souvenir thats so simple and stylish.
Sterling silver "wave" rings with white Meads Bay sand and lapis stone.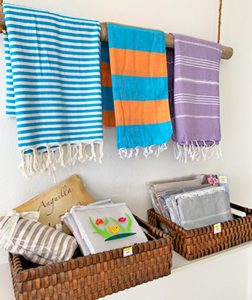 Colorful beach towels, Anguilla bags and cute beach mini bags.
Unique bags made from the sails of local Anguillian sail boats.
Limin' Boutique is open from Monday to Saturday 10am to 5pm and is closed on Sundays. For more, call: (264) 583-3733.