One of our favorite parts of "winter in Anguilla?" Mango's re-opening for lunch!
Open for lunch during the high season only, visiting the laid-back yet refined Mango's Seaside Grill on peaceful Barnes Bay is a true treat.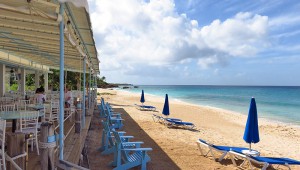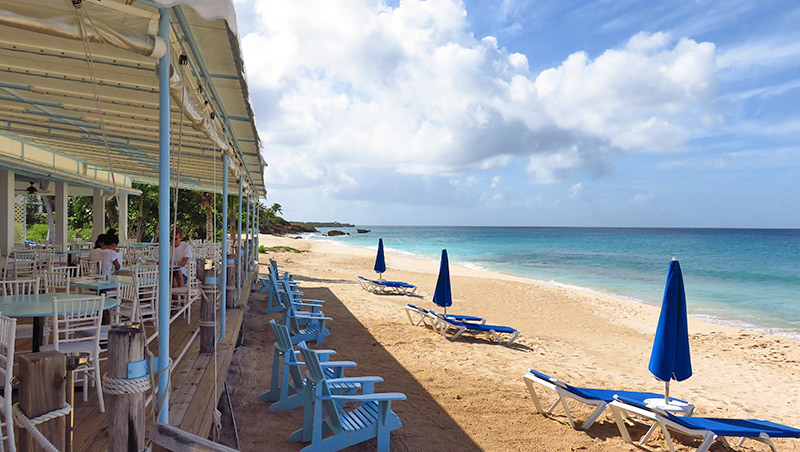 Just steps from azure waters, and complete with lounge chaises for post-lunch snoozes, Mango's atmosphere is calm and soothing.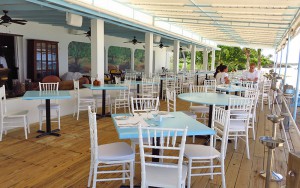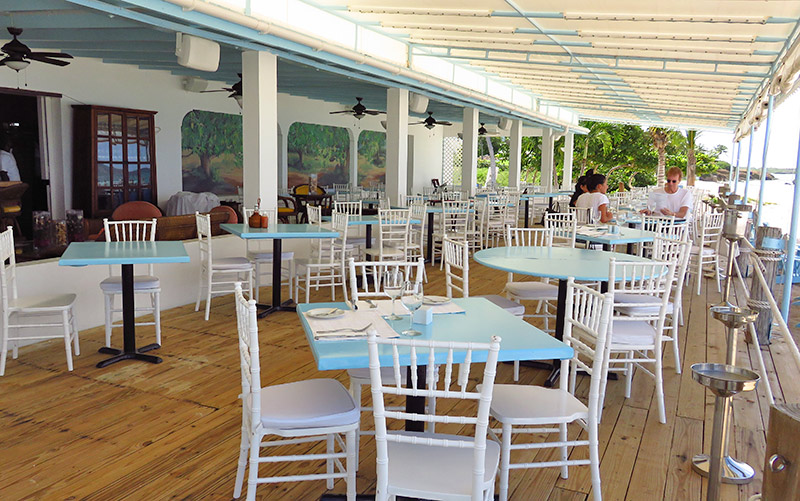 Lunch starts with a basket of warm, homemade rolls…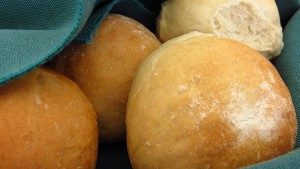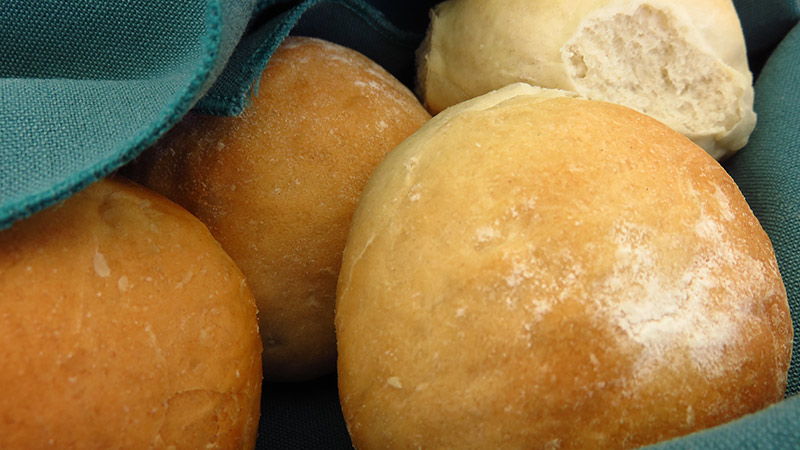 And then it's onto the lunch specialties. Our picks?
Rasta Pizza. Thin-crust, with onions, sweet peppers, mushrooms, sun-dried tomatoes, olives and feta cheese, the combination of feta and veggies is spot-on!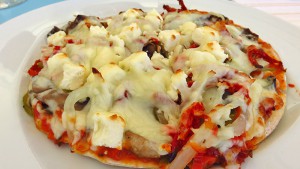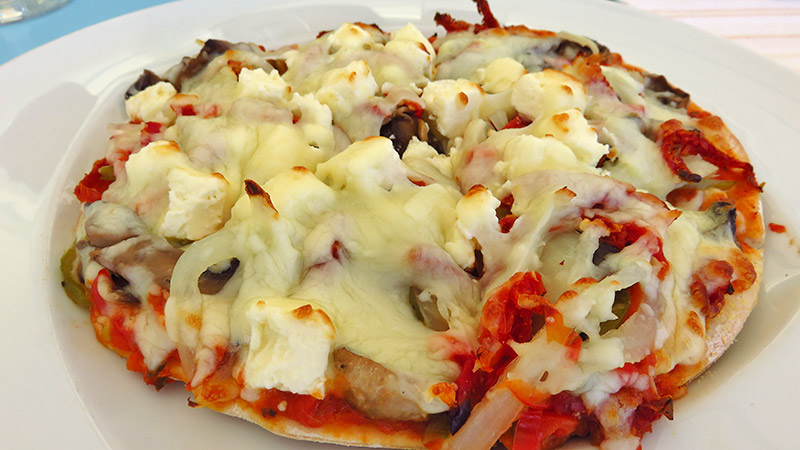 My sister, Yuki always opts for the roast turkey sandwich.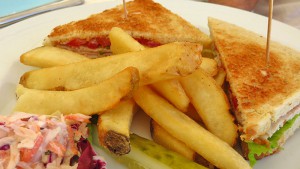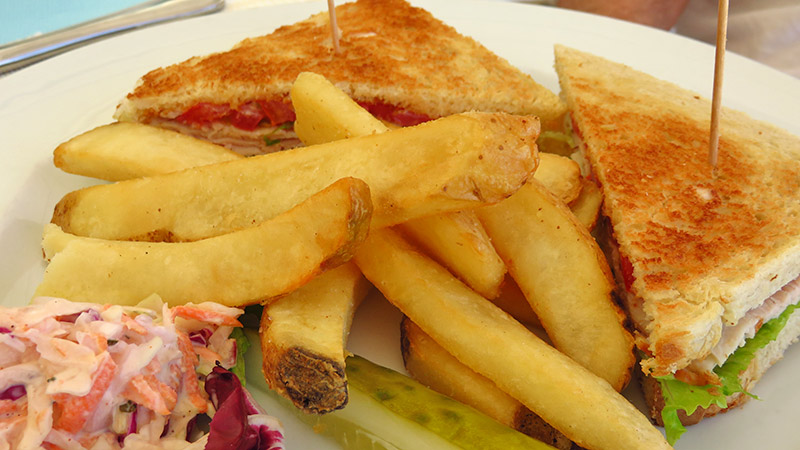 There is no pressed turkey here at Mango's. Real turkey is carved right off the breast, and served on your choice of white, rye or sourdough. It comes with thick-cut fries, coleslaw, and of course, a slice of pickle.
My personal favorite is the roast beef sandwich. The beef is crusted with herbs and the sandwich is served with peppercorn mayonnaise. Rich with peppercorn flavor, Mango's roast beef sandwich just may be the best sandwich on the island!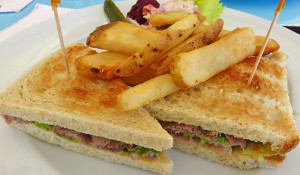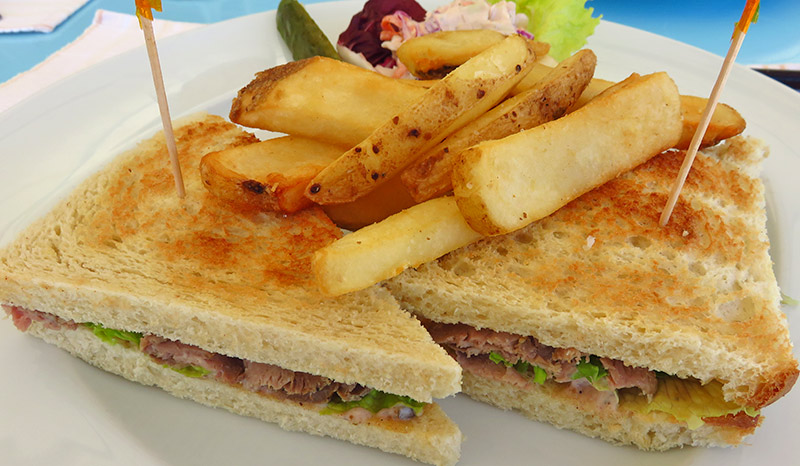 Mango's is open daily for lunch, closed Tuesdays.
To make reservations, call: 264-497-6479