The Restaurant at Malliouhana never fails to "wow" with its five-star setting overlooking Meads Bay, its elegant atmosphere and personable service.
On a recent visit back, Malliouhana impressed yet again.
Warm ciabatta and focaccia to start…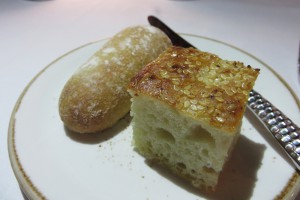 With a savory chilled beet purée amuse bouche…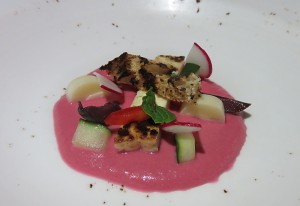 And then, my Dad's #1 favorite appetizer on the island, the Rock Shrimp Pot…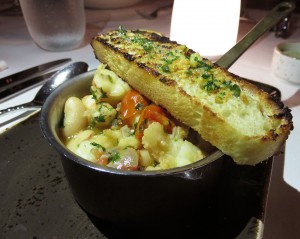 My sister's choice? The Homemade Pappardelle…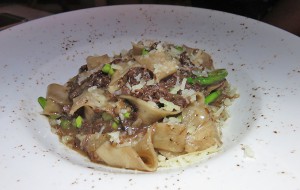 My Mom opted for Malliouhana's Prix Fixe menu (which runs through the rest of the summer). She started with the snapper appetizer…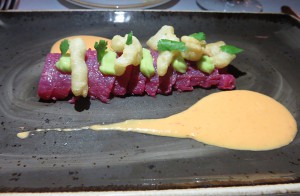 Her main? The Organic Chicken "Hainanese Style"…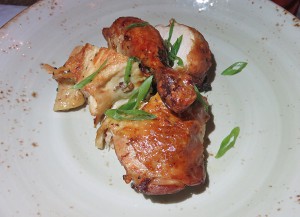 Perfectly-cooked, the juicy chicken pulls away from the bone effortlessly. Lemongrass-chicken broth and soy chile sauce are served on the side, along with a bowl of steamed rice.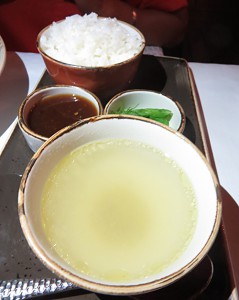 Perfect in every way, especially if you love Asian flavors.
The Prix Fixe came to an end with the Thyme Parfait…

Yet another divine meal at the Restaurant at Malliouhana!
For the Prix Fixe menu, see below.

For reservations, call: 264-497-6111