Choose your favorite Anguilla Beach!
Casual, easy elegant mats for your table or desk made from 100% recycled plastic bottles. The vivid images of Anguilla on each mat will make you feel as if you are on the beautiful island.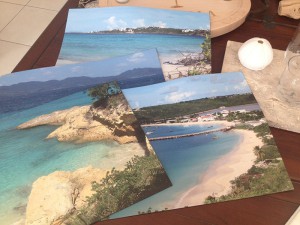 Limin' Boutique's beautiful mats can be purchased at their boutique. They are open Monday-Friday 10am-5pm, Saturday 10am-4pm and Sunday 10am-2pm.