It was all fun under the Anguilla sun this past May 30th. Anguilla Day (May 30th) is one of Anguilla's biggest holidays, marked with a round the island boat race, BBQ's, live music and good vibes!
Tequila Sunrise Villa celebrated in style with live music by 12th Avenue and special guest star, Kyiv Edwards.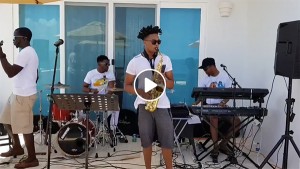 Just one month earlier, Kyiv performed in the American Protégé Winners Recital at Carnegie Hall in New York City. Kyiv, you are a rising star!
To kick back, relax and take in the good vibes of the day, click the video above for Kyiv & 12th Avenue's fabulous rendition of Purple Rain.