With one of the most breathtaking settings on the island, lunches at The Restaurant at Malliouhana are simply unforgettable.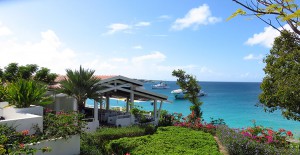 A "Tranquility Wrapped in Blue" view, indeed!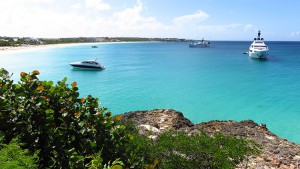 Lunch starts with homemade breads, including rolls with tapenade and hot Johnny cakes.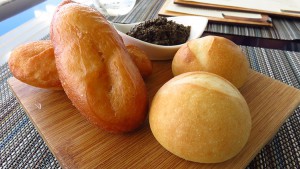 Executive Chef Cupertino Ortiz has made a few changes to the lunch menu. One of the top new menu items is his grilled kale salad with sweet corn, fungi croutons and queso fresco.
The tuna poke…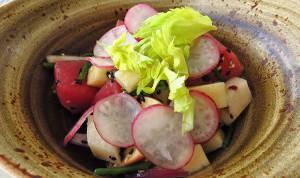 … light and utterly refreshing, is a menu "staple" that never disappoints.
And, my sister has discovered a new favorite burger on the island, Malliouhana's jerk chicken burger.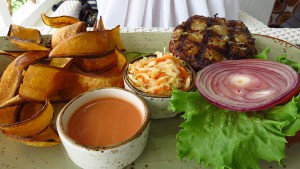 It is served on a fluffy, house-made brioche bun and with spiced plantains.
To make reservations at Malliouhana, call: 264-497-6111