Whether at Breezes…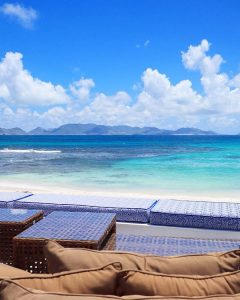 With a glass of rosé overlooking Merrywing Bay…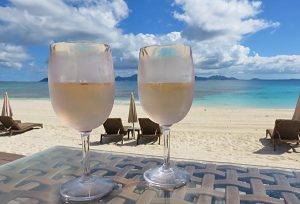 Or under a CuisinArt cabana on the beach at Rendezvous Bay…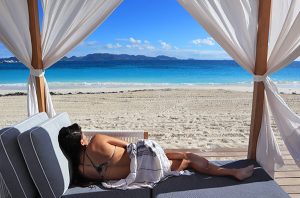 The dining experiences at CuisinArt's two properties consistently blow us away!
A few of our new favorite dishes at CuisinArt's Mosaic Restaurant?
The Cobb Salad, with smoked chicken breast, blue cheese, avocado, quail egg, and artful croutons…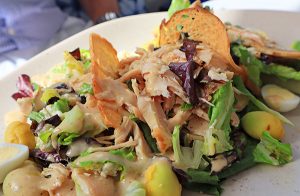 It pairs oh-so perfectly with an oak wood-fired oven pizza. The Caprino is by far a favorite, with baby spinach, creamy goat cheese, mozzarella and a dusting of pine nuts!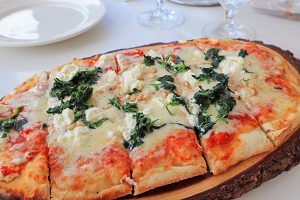 Or perhaps the crunchy panko breaded asparagus with truffled cauliflower cheese gratin would be more to your liking?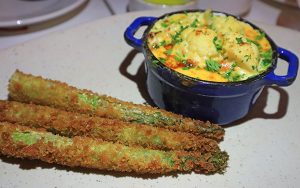 And I would be remiss to not mention the most impressive seafood platter in Anguilla, CuisinArt's Seafood Platter For Two! With rock lobster, oysters, shrimp, crab claws, langoustine and a variety of tangy dips and sauces, at CuisinArt we fully subscribe to the SEEFood Diet 😉 🙂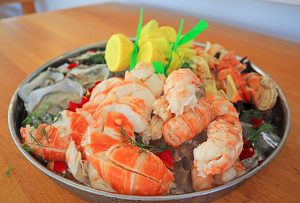 After lunch? There's only one place to be… with a rum punch by the Caribbean Sea!