Lofty, open-air, with charm and class, da'Vida is a favorite for elegant evening meals. It is set on secluded Crocus Bay, which is one of Anguilla's top sunset viewing spots.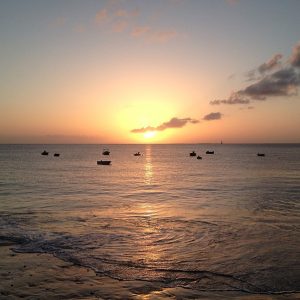 The view goes perfectly with their expert mixologist, Mr. Joash Proctor's cool cocktails…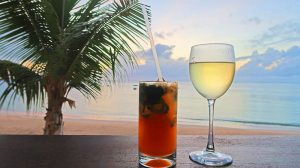 And what goes best with a crisp glass of wine or cool margarita?
da'Vida's excellent Indian tapas of vegetable samosas with tamarind chutney…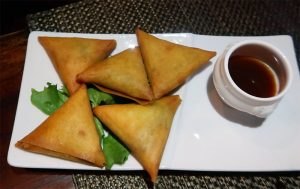 And tandoori lamb chops with cilantro mint chutney…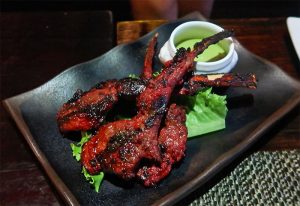 da'Vida, we are so excited you are back!
da'Vida is open Tuesday-Saturday for dinner and tapas. For reservations, visit www.davidaanguilla.com or call 498-5433.