Chef Ken and his welcoming team at Cha Cha San have re-opened for the season!
After 6 weeks of travels, Chef Ken is bringing new inspiration and flavors to his Asian menu. Some of the new favorites?…
Colorful shrimp tempura salad with spicy lemon dressing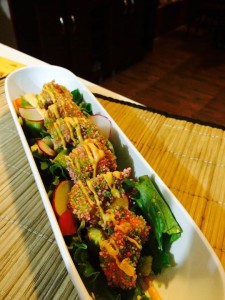 Tom Yum soup, complete with shrimp, coconut cream, lemongrass and basil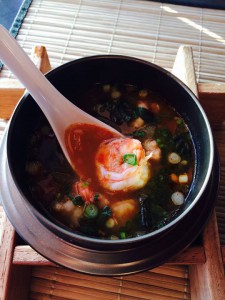 And, all of the classic Cha Cha San appetizers and entrees are still available, too!
Thai-style beef dumplings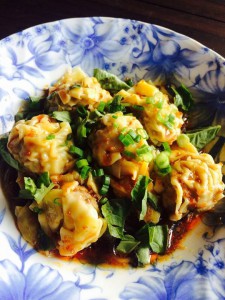 Chef Ken will be unveiling more new menu items shortly. We can't wait to see what you have in store, Chef!
Through October, Cha Cha San is open for dinner nightly from 5:30pm (closed Wednesdays). Come November, Cha Cha San will also open for lunch daily (closed Wednesdays).
To make a reservation, call: 264-583-1988