This Christmas, Chef Ken at Cha Cha San is preparing two special Christmas Bento Boxes for takeout.
"The Regular" includes shrimp shumai, sweet chicken, the Miss Anguilla Roll (crayfish) and fried rice all for $29.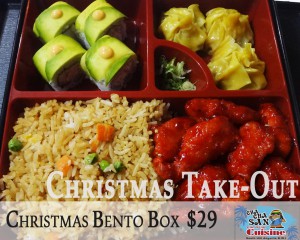 "The Deluxe" features shrimp shumai, shrimp tempura, sweet and sour pork and dragon fried rice for $38.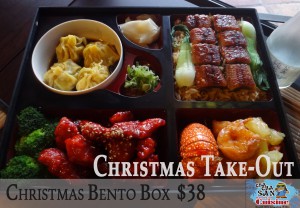 A quick, easy and delicious alternative to Christmas dinner!
Both will be available on Christmas only. There is a $35 deposit for "The Regular" Bento Box and a $45 deposit for "The Deluxe" (returned to you when you return the Bento Box).
All orders need to be placed before Dec. 24 and picked up at 6pm on Dec. 25.
To reserve, call: 264-583-1988