Perched on the east end of Anguilla's Meads Bay, Malliouhana has one of the island's most "bluuuuetiful" settings and views.
The hotel's elegant restaurant can be seen in the photo below (white deck and adjoining building)…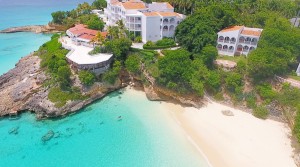 The restaurant overlooks a hidden cove that is separated from Meads Bay. Even on windy days, this serene little bay sparkles, still and calm.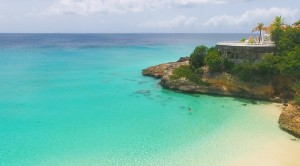 Up inside the restaurant, these sensational Meads Bay views stretch out before you…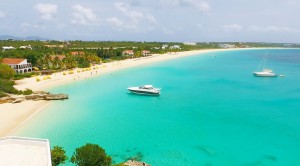 With Executive Chef Marc Alvarez at the helm…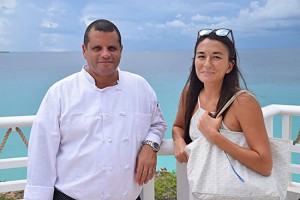 … preparing light and refreshing lunch eats, perfect for Anguilla's summer heat…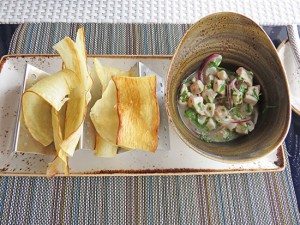 … dining at the Restaurant at Malliouhana is better than ever!
And after lunch? A dip in these waters always call your name 🙂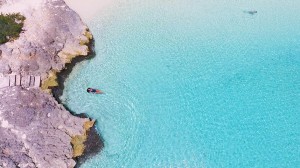 The Restaurant at Malliouhana is open daily for breakfast, lunch and dinner.
For reservations, call: 264-497-6111