It has been a fun winter filled with quality surfing waves here in Anguilla!
From "big wave days" at Meads Bay…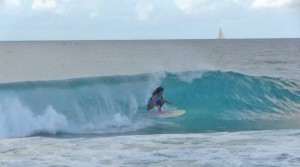 To small wave days at secret spots tucked away on Anguilla's northern coastline…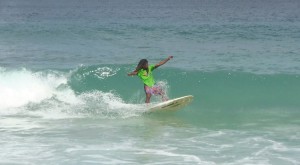 … Akio Lloyd of Surf AXA is THE guy to surf with!
Fearless, he knows the island's waters and reefs like the back of his hand. Visit Surf AXA's shop on Back Street to see their selection of boards for rent and signature Surf AXA t-shirts, too.
If you or your kids are looking to surf pristine aquamarine waves in Anguilla this winter, be sure to get in touch with Surf AXA by calling: 264-581-7112
For more on Surf AXA, visit…