Anguilla Watersports is putting the finishing touches on their tropical tiki hut on the sands of Cove Bay…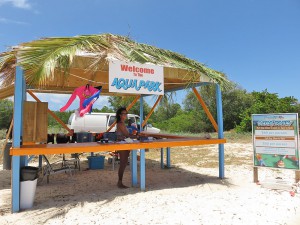 Here…
Polarized sea specs with straps
T-shirts
Rash guards
… can all be purchased from the lovely Margie.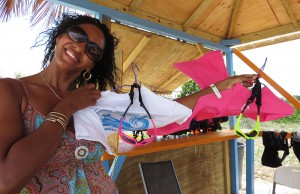 You can also now rent kayaks and SUPs right on Cove Bay, too. There's nothing so beautiful as gliding over the sparkling seas of Cove Bay 🙂
With ocean equipment available for purchase (and to protect you from the sun!), SUP rentals, kayak rentals and the Aqua Park?…
This little corner of Cove Bay is becoming a true aqua park and watersports sanctuary!
For more information on Anguilla Watersports, visit…
http://anguillawatersports.com/