Haven't been on a Calypso Charters excursion yet? Now's the time to take the plunge!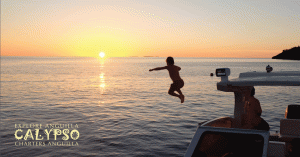 As a special New Year thank you, Calypso Charters is offering Anguilla Card holders $75 off any snorkeling, fishing or sightseeing excursion and $25 off any sunset cruise booked for any date between now and January 31, 2017!
Space is limited, so call or email Calypso to book at…
[email protected] or 264-584-8504.