Long View Villa is Available for Christmas
From the Anguilla Local News - Site Map.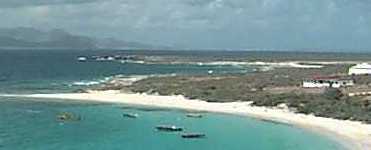 Long View Villa is only fifty yards from Sandy Hill Bay and is perfect for a group of up to six. From a recent email message:
My parents are visiting with me here in Minnesota. We have been enjoying your web page and the news about Anguilla! They are interested in renting out their home, Long View Villa, over the Christmas holiday.
By coincidence, we rented Long View Villa for some friends in May 1998 (a family with two boys and a teenage girl). They loved it and the quiet location at Sandy Hill Bay. In the picture here, it is the white house with the red roof.
The villa has three bedrooms and is fully equipped. Here are some pictures we took in May: sunrise view, living room, kitchen, queen bedroom.
Rates are $300 per day plus 8% government tax. Rentals of two weeks to two months are preferred and anyone renting a month can expect a special rate. Available year end -- inquire via email to JacHou@aol.com for availability or any other information.
Revised: January 28, 1998

---