Sonesta for Year 2000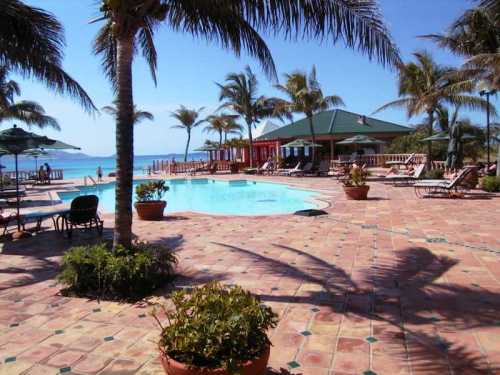 www.news.ai Site Map Click to enlarge pictures
Taking a new look at Sonesta Resort. Important Update: the Sonesta closed in 2002 and is being replaced by a new golf course and resort. These pictures are of the old Sonesta.
This vacation spot on Rendezvous Bay had some damage from Hurricane Lenny in November 1999, but they fixed it quickly and took the opportunity to do some upgrades (replace the lobby roof, etc.). Sonesta is known for its distinctive Moorish decorations, plus its two restaurants: Casablanca Restaurant and Restaurant Ici. At a corner of the resort they have some private villas, including the outrageously luxurious Hibiscus Villa.
We went by in Spring 2000 to get our hair cut at Sophie's and snapped some new photos. For more pictures and information about Sonesta, Click Here.
Telephone: 1-264-497-6999.
Fax 1-264-497-6899
Email: son_axa@anguillanet.com
Web page: http://www.sonesta.com

Directions: located in the western end of the island, facing St. Martin. From the airport parking lot, take the only exit and turn left, then go straight past the airport entrance and through the roundabout. You are travelling west, with St Martin on your right. You will go about 10 miles, straight through another roundabout, and past the turn off for Anguilla Great House and CuisinArt. In another 1/2 mile you will pass Cheddie's Carving Studio and turn left after the Shell Gas Station, drive down toward the beach and turn left on the paved road into Sonesta.
Revised: 2003/12/1

---

Enter some keywords


Subscribe to the Anguilla News for faster information and bonuses: Click Here.